If you have a Spring Ski Mountaineering project in mind, there is still time to sneak in an application for the Hans Saari Memorial Fund (HSMF) Exploration Grant, which is due March 1st and is done entirely on-line.  Save your postage for Ramen packets.
I have had the honor of being on the HSMF Board of Directors since its inception and on the grants review committee. There are many other grants out there for climbing and exploring, but as far as I know this is the one and only grant targeted specifically for Ski Mountaineering and it has become the Gold Standard of the sport.  The Fund awards up to $15,000 per year, which is a substantial amount of money.  In general, 3-5 projects are awarded cash, which may be fully or partially funded.  The emphasis of the grant is exploring new terrain under human power once your starting point has been reached.
Here's how to increase your odds of winning.
1) Apply.  Some years we get lots of applications, other years not so many.
2) Be creative with your goals.  This doesn't mean it has to be some wildly exotic location (it could be your backyard), but more a matter of expanding the ski mountaineering genre.
3) The documentation aspect of the grant is important.  Hans was a writer, so he wrote about his trips, but documentation could be anything from a map, video, performance art, interpretive dance, painting or whatever you can imagine. The idea is to go skiing in a cool place and then by sharing it with the world, inspire others to do the same.
4) Answer the questions on the application. There have been a few good applications over the years that were panned as people had no idea what the budget was, or didn't want to list their experience at the risk of "spraying."
Go forth and conquer.
________________________________
Help support StraightChuter.com and document your travels with a SPOT Satellite GPS Messenger from Backcountry.com. Click on the photo below…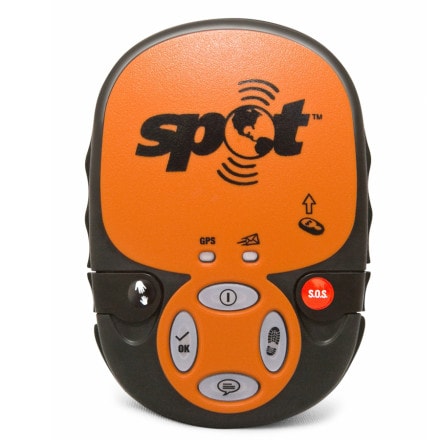 Category: Announcements