Along with the new snow that the Wasatch Mountains are getting, there are now some new guiding operations as well.  For years, the Forest Service has limited the number of concessions in the Wasatch, but they have recently opened it up to allow some smaller companies a limited number of skier days.  One of these, Red River Adventures, is run by my friend Carl Dec and I will be working with him as a local Wasatch guide this winter.  With only 100 "user days" to start with, this is a boutique guiding operation focused on taking small groups to the best backcountry skiing the Wasatch has to offer.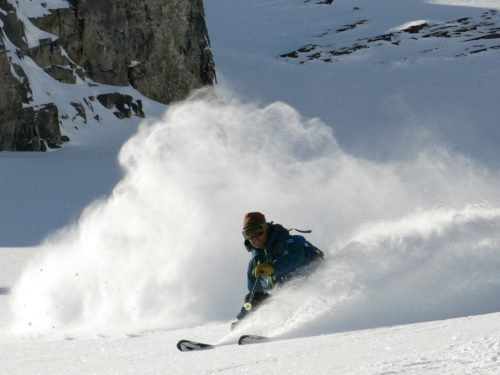 Mark Sedon schralppin' the Wasatch pow.
Red River Adventures has set up a series of offering ranging from Classic Introductory Tours, Classic Intermediate Tours, Classic Advanced Tours and scenes from The Chuting Gallery.  Custom tours or special overnight trips are also available.  Mr. Noah Howell is also slated to do some guiding, which would be worth it just to hear stories from his days as the Senior Executive Managing Partner of PowderWhore Productions.
I first met Carl while we were both working at Black Diamond, and he later moved down to Moab to start Red River Adventures.  Although we would often cross paths skiing, climbing or at trade shows, I didn't realize what a sizeable business he had built up until recently.  Red River Adventures is based out of Moab and offers guided outings for just about any type of fun you could imagine, from rafting to climbing, canyoneering and biking.
A few photos of the touring terrain and options:
For more information, send me an email or check out the Red River Adventures website.
________________________________
Help support StraightChuter.com and get jacked up for a day of skiing with an MSR WindBurner Coffee Press Kit from Backcountry.com. Click on the photo below.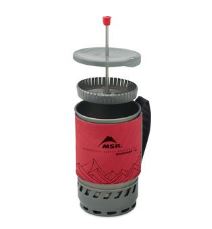 Category: Random