Yep, the eagerly awaited Ski Utah 2011/12 skier daze numbers came out today and we have a winner! Out of about 35-40 entries, "mtb" came not only came the closest, but he also stayed slightly under the actual number, which would make him a double winner with the Price Is Right rules. Those rules are too complicated for me, but nonetheless, mtb called it to within 2,461 skier days, which is about one day at one resort during a good year.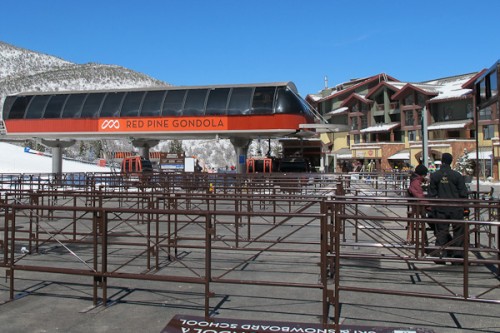 The Canyons 2011/12.  How do you mountain?
The official 2011/12 Ski Utah number was 3,802,536 which represents a drop of 420,528 from last year, or about a 10% decline. This was good enough for an 8th place finish in the historical records. Interestingly, the all-time record of 4.25 million UT skiers was set in 2007/08 right at the height of the housing/credit bubble, which indicates to me that the economy is more of a driver of skier days than good snow, new lifts, grooming, etc.. MTB guessed 3,800,075 which wins him a copy of The Chuting Gallery and a slightly used Voile strap. Congratulations!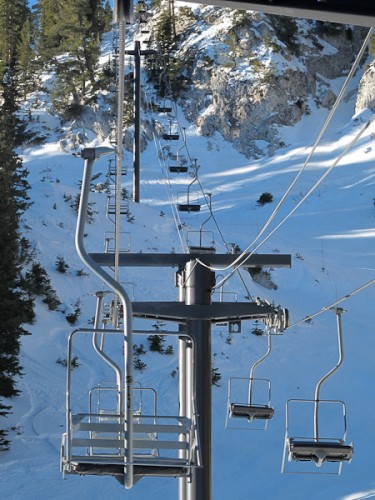 Solitude 2011/12. Sell-it-dude? Vacantude?
Rathan Nafferty of Utah Ski said "Folks loved how soft and rounded the Utah rocks were and noticed that their skiing actually improved with one edge ripped out. Everyone commented how much better it was than Colorado and how much they are looking forward to the Super Seven SkiLink Interconnect Extravaganza, bangin' the disc golf chains this summer, flying on the ziplines and riding the Mountain Madness Coasters!"
________________________________
Help support StraightChuter.com and celebrate the end of the 2011/12 season with a Burton Beeracuda from Backcountry.com. Click on the photo below…

Category: Announcements, Chuting Spree Contest