Hardly a tour goes by without someone referencing a video nowadays.  "You haven't seen the one where the guy runs himself over with a snowmobile?  Where he/she smashes into a rock BASE jumping? That avalanche video? Skiing like a Bagger 288?" It makes me wonder what people talked about before YouTube came into our lives.
A few classics…
Although this person survived with surprisingly few injuries, if you've ever wondered what it looks and feels like to die in slow motion, this clip gets top honors..
http://vimeo.com/80704110
I know… liking this video makes me a bad person, and thinking it is funny is even worse, but it is a favorite, especially as it takes place in my backyard.

Fred Syversen accidentally sets a new world record in cliff jumping by hitting a 351 footer at full speed… and lives.

The snowmobile couloir crash that never ends:

Skier manages to run over himself with his own ghost rider snowmobile.  Hard to do.

The time honored "step into your binding and slide off a cliff backwards" video.  Awesomeness abounds.

A perfect example of why it is so hard/impossible to get off of a slab once it starts moving.

World's fastest expedition on snow. 2400km in 21 days. Longest distance in 24 hours: 442,7km

The Bagger 288 –

________________________________
Help support StraightChuter.com and some some video memories of your own with a GoPro HERO3+ Black Edition – Adventure from Backcountry.com. Click on the photo below…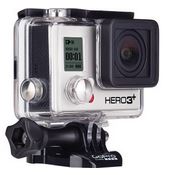 Category: Random