Part of the reason I don't care very much about a ski's crud-busting characteristics is that I seldom ski crud.  This could be because I live in Utah, the fluff-bunny capital of the snow world, but we have plenty of crud here as well if you really want it.  Most people don't.
The hunt for good snow starts with forming a thesis as to what might be the best possible conditions for any given day.  If it hasn't snowed for a while, but there have been, cold, clear nights, recrystalized powder might be forming up in sheltered, north facing, mid to upper elevation slopes.  A string of warm days and cold nights mean that a corn cycle might be setting up, in which case the south facing slopes would be the first place to check, then onto the east facers.  High winds can scour a windward slope down to excellent wind-buff, but leave the traditionally better leeward sides a funky mess.  When it comes to skiing powder days (or weeks) after a storm, mid elevation, sheltered, north facing slopes are generally the last hold-outs as they don't get hammered by the wind, melted by the sun or warmed by the temps of the lower elevations.  Even if it has just rained, a moderate angle, upper elevation slope might have some excellent compacted snow.
An essential element of forming a snow thesis is to keep an open mind as to what "good skiing" will mean on any given day.  Powder is the obvious answer, but you can waste a lot of time and ski a lot of cruddy snow looking for something that perhaps just isn't there, and in the meantime pass up some excellent alternatives.
________________________________
Help support StraightChuter.com and get Noah's shell of choice, the Mountain Hardwear Vertical Jacket on sale now at Backcountry.com. Click on the photo below…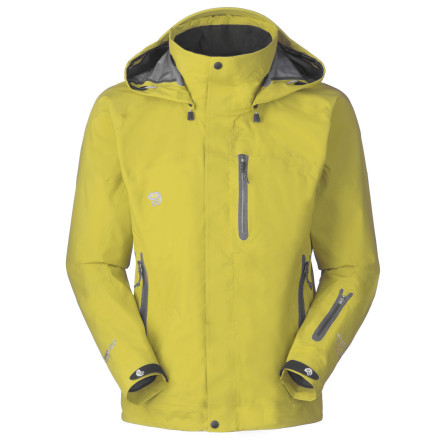 Category: Tips & Technique