The best bit of backcountry skiing insight I've ever gotten came from a friend who I don't think has backcountry skied a day in his life.  Chris "GroFo" Grover is the Grand PoohBah of Sales at Black Diamond Equipment and has been quitting smoking for the last 15 years, which makes him wonderfully terse.  The topic came about as a group was gathered to discuss possible ideas for upcoming catalog articles, most of which were fairly lame. Out of nowhere, Grove spoke up.  "What I want to know is how to fucking find the best snow.  If I'm going to hike for two fucking hours, it fucking better be good."
Grove has a way with words and an excellent point.  Why would you hike for hours to ski crappy snow?  You wouldn't – at least not more than a few times and finding good conditions is the essence of backcountry skiing. A key element to this question is defining "good snow" which is not always powder.  At times, corn snow, wind board, recrystalized powder, or chowder may be the best thing going at the moment, and knowing what is going to be good, and where to find it has everything to do with your backcountry satisfaction.
 A big, fat dump of powder is almost the lowest common denominator of backcountry skiing as everything is going to be good.  What separates the savvy pros from the shut-out newbies is the idea of strategic thinking – given the current conditions, what is going to be good, and where do I find it?   There is always good skiing to be had in the backcountry, it is just a matter of knowing where and when to go.
To be continued all this week…
 ________________________________
Help support StraightChuter.com and ski with Julia's pack of choice, the Mountain Hardwear Direttissima from Backcountry.com. Click on the photo below…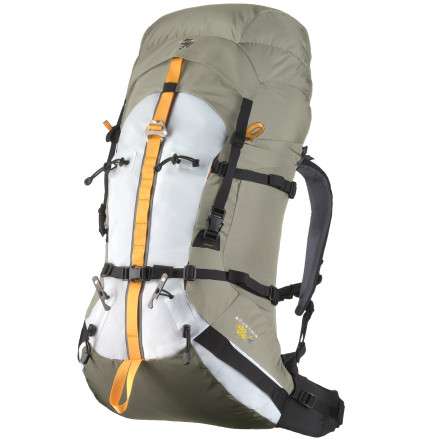 Category: 06 Downhill