Wasatch Gear
Below is a list of gear I use for general touring in the Wasatch backcountry.  Due to the easy access, generally warm weather, simple route finding and proximity to civilization, I think you can get away with a very minimal kit in the Wasatch.  This means you are lighter, faster and can ski more powder. You rarely need gear like crampons, ropes or ice axes (see my Technical Gear list), and since it is seldom very cold, you can get away with lighter clothes by continually moving.
This list contains a few duplicate items (boots, skis, packs etc., ) as I'll often mix and match according to conditions. If it is a great powder day and I only have time for one run, I might go with a heavier setup.  If I'm going for an all day high-mileage tour in spring conditions, I'll go with something lighter.
Equipment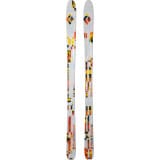 Black Diamond "Current" Ski 176cm – Great all around ski.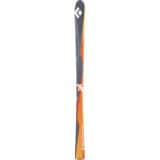 Black Diamond Stigma Ski – 168cm – Longer, steeper, firmer tours.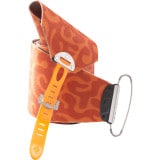 Black Diamond Ascension Nylon Skins – Meat-eater skins for steep Wasatch skin tracks.

Dynafit ST Vertical Bindings with brakes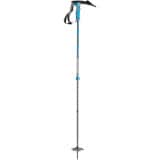 Black Diamond Whippet Self Arrest Ski Poles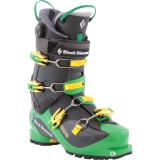 Black Diamond Quadrant Alpine Touring Boot – A powerful 4 buckle all-around touring boot.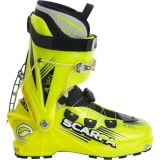 Scarpa Alien Touring Boot – Great for super extended tours or racing. Ultralight!
Avalanche Safety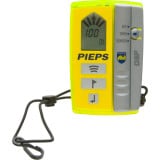 Pieps DSP Avalanche Beacon – Fast, efficient, reliable.  All you need (and want) in a beacon.
Black Diamond Transfer 7 Shovel – lightweight, compact & efficient.
Packs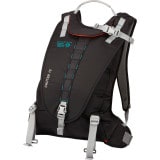 Mountain Hardwear "Chuter 15" backpack.  For lightweight day-tours in safe conditions.
ABS Powder Line 15 Backpack – for days with increased avalanche danger.
Clothing & Accessories

Mountain Hardwear Jovian Jacket
Mountain Hardwear Phantom Down Jacket – sized up to fit over the top of shells &  baselayers.

Mountain Hardwear Spearhead Mitt – removable trigger-finger liner, leather palms, warm, versatile, huge temperature range.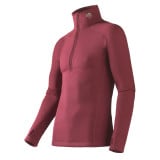 Mountain Hardwear Power Stretch Zip T baselayer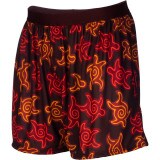 Patagonia Silk Weight Boxers – 9 out of 10 Ski Mountaineers wear them.
Julbo Trek Sunglasses – lightweight, very dark, fog/steam resistant.  Almost a goggle.
Food & Drink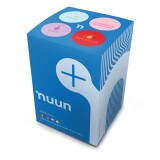 Nuun Drink Mix – Not too sweet, not too messy… just right.