As I was packing up my gear for a two-stage trip to Alaska, I decided to shoot photos of it for future gear lists on StraightChuter. I'll have to see how long it takes me to get around to the actual list and details, but in the meantime, here's some/most of what I take on skiing expeditions…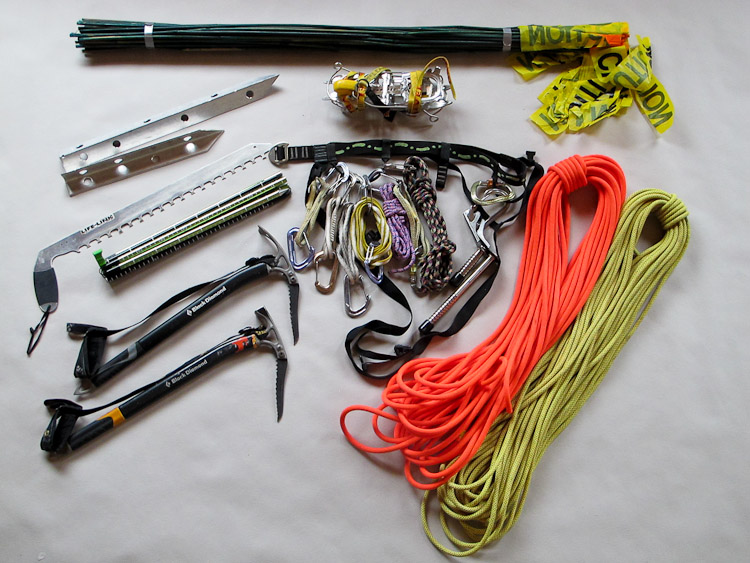 Glacier Kit – 40 wands, 2 picketts, saw, probe, alumapoons, hammer, adz, two 30m ropes, etc..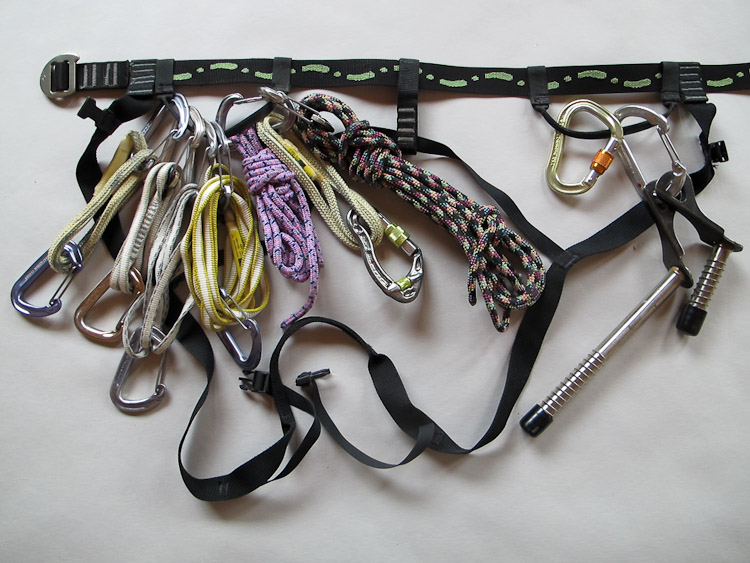 Harness & glacier travel kit.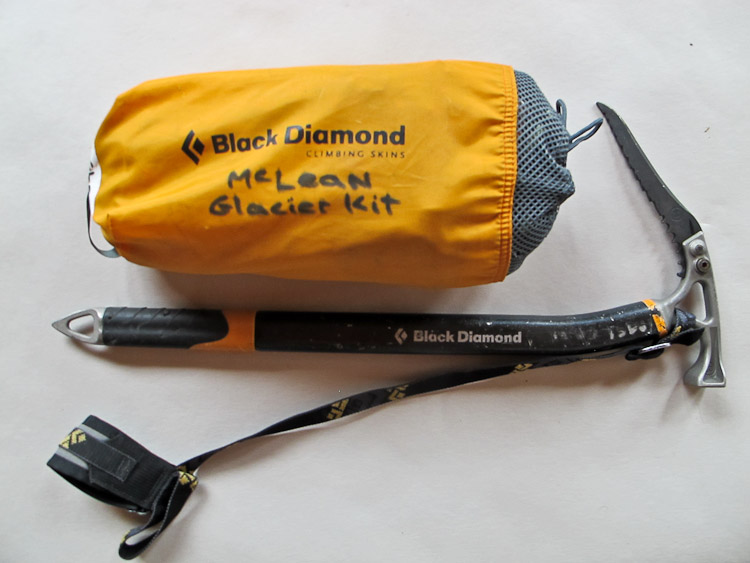 Harness and travel kit packed up in a skin bag (ice axe for size comparison).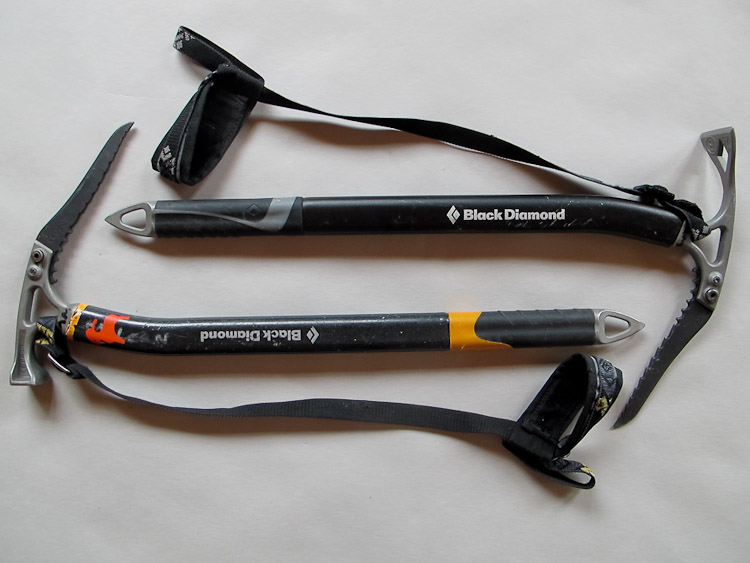 Two BD 50cm Venoms – one hammer, one adz both with technical picks and leashes.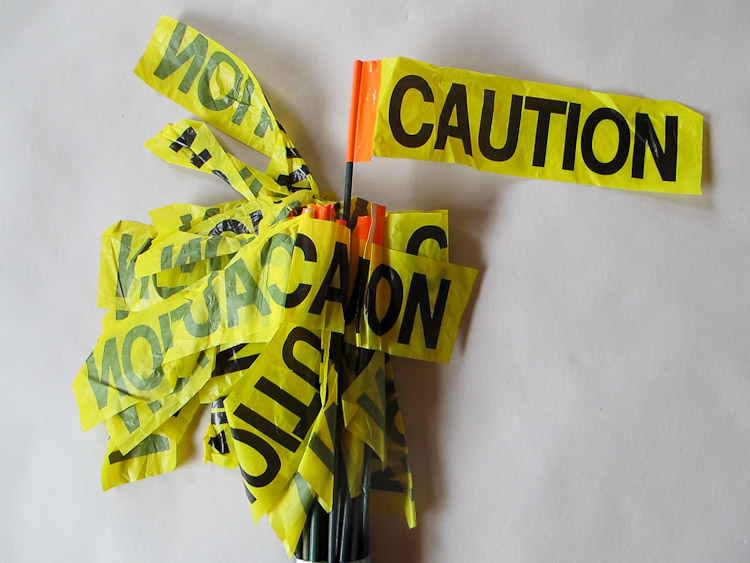 40 3′ wands with floro tape and flagging.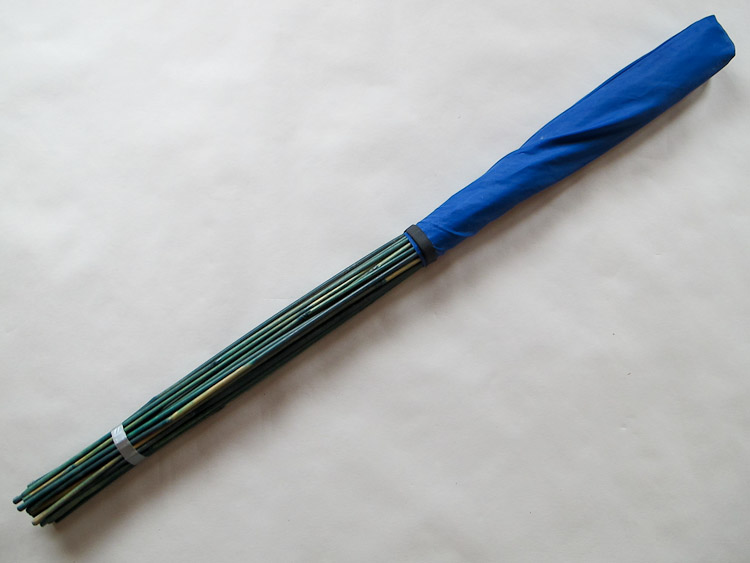 Wands with a "wand condom" to keep them organized and from flapping in the wind.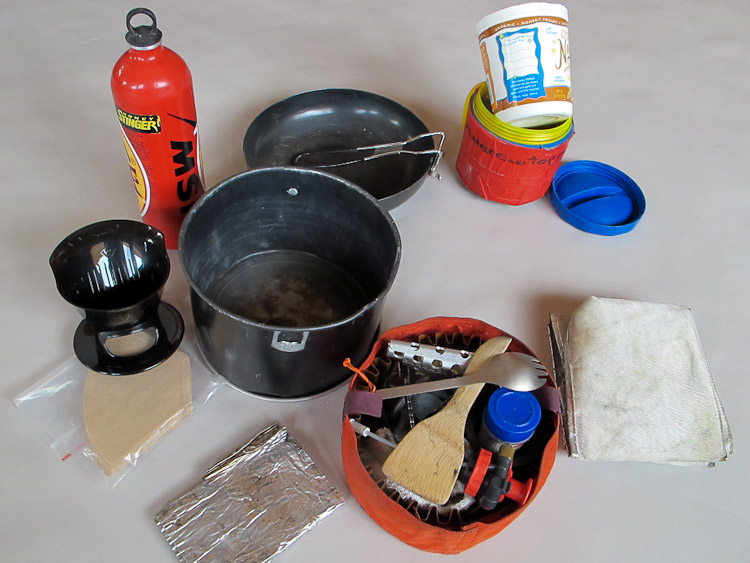 Cook kit – 33oz fuel bottle, 3l black pot, frying pan, FairShare Mug, #2 cone & filters, MSR XGK, etc..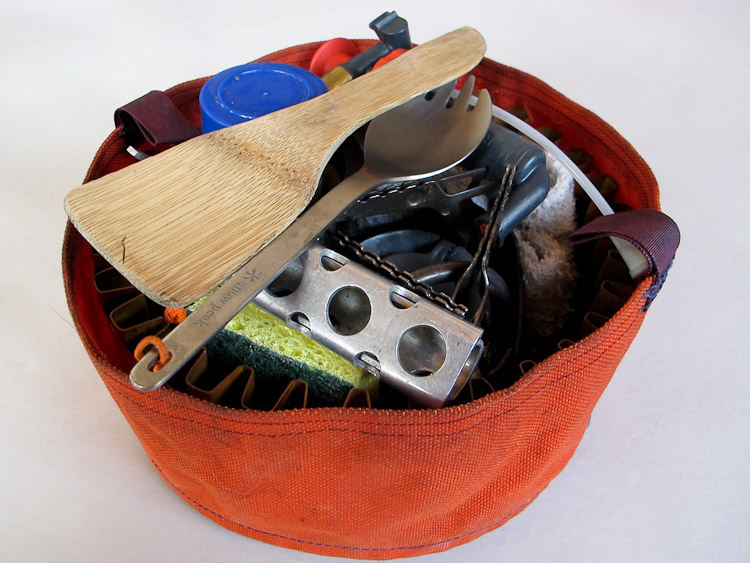 Packcloth pot liner – keeps the pot from getting scratched up and good for camp organizing.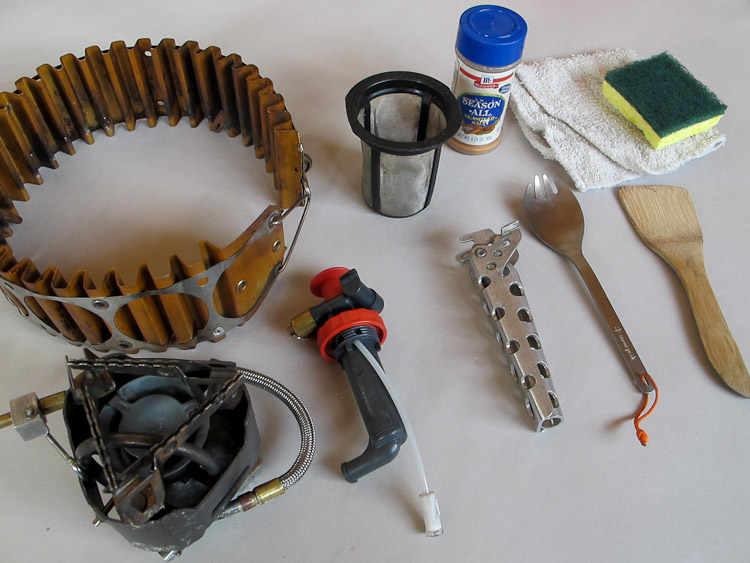 Details of what the pot liner holds – heat ring, XGK, pump, floatie filter, spondonical, ti Spork, spatula, etc..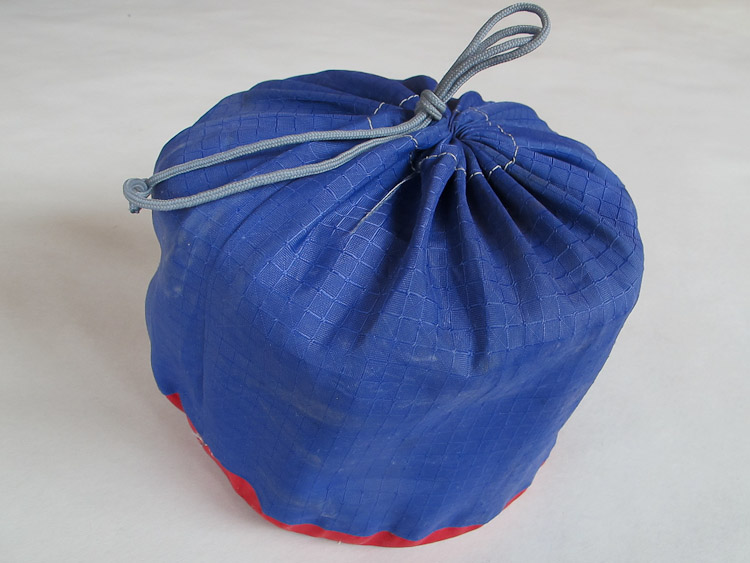 Cook kit all wrapped up and ready to go.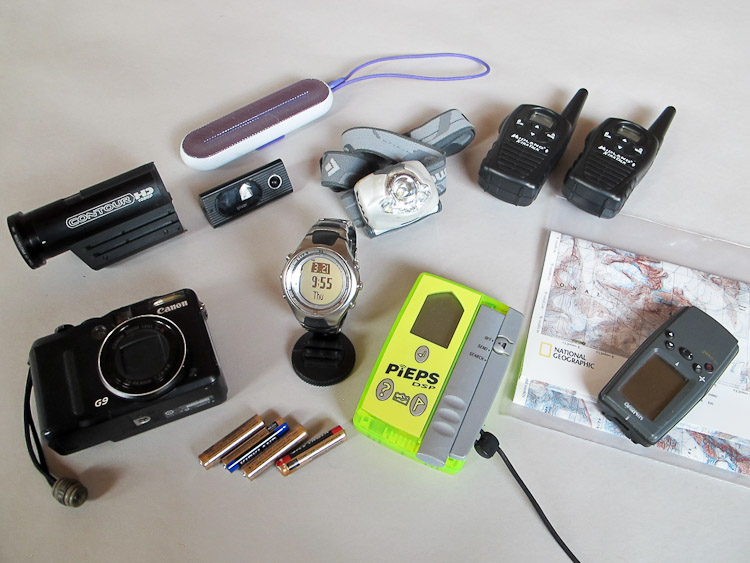 Electronics – all AAA or lith ion.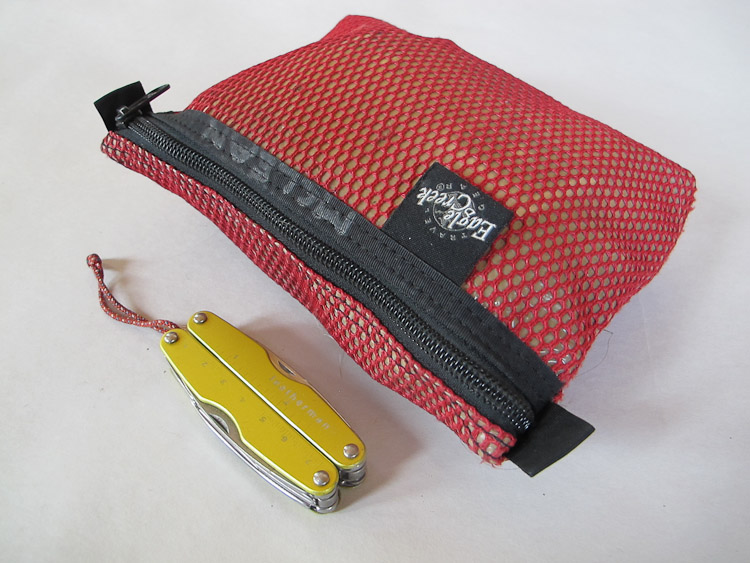 Repair kit (Leatherman shown for size reference).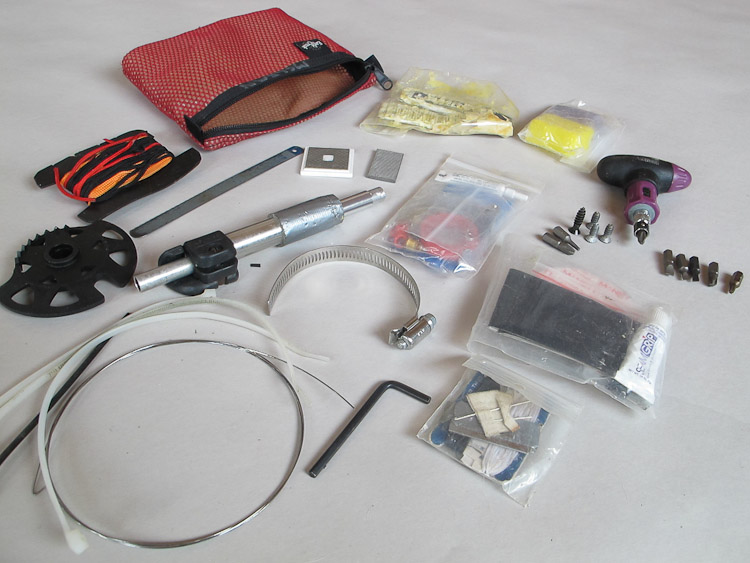 Details of the repair kit – wire, zip ties, tent/pole sections, JB Weld, screws & bits, needle/thread, MSR kit.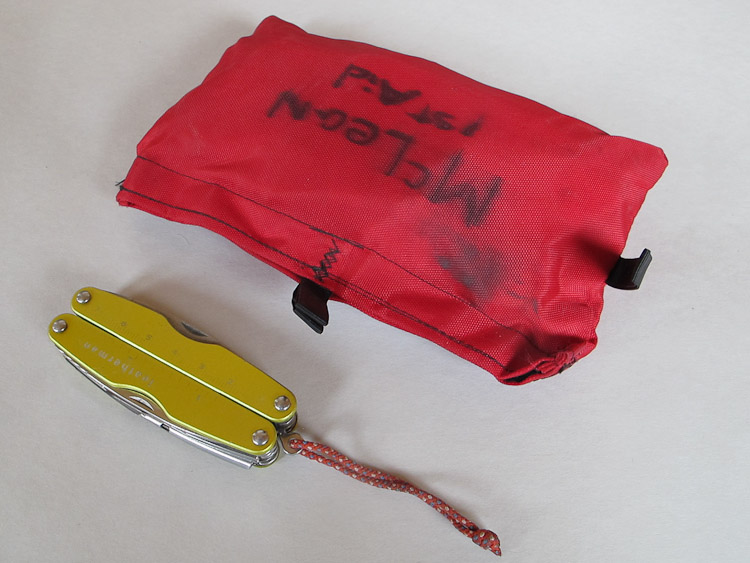 Day tour 1st Aid (I don't take this on expeditions).  Knife shown for size reference.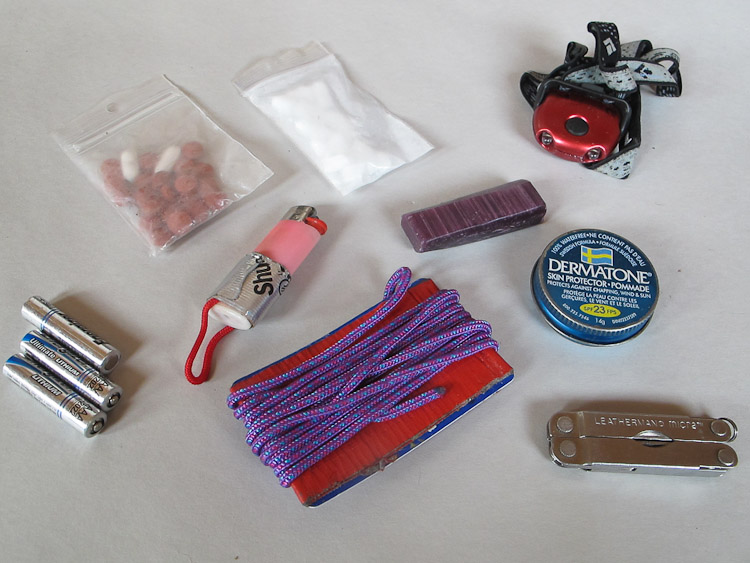 Details of my day tour 1st Aid Kit – AAA's, Advil, lighter, pain meds, skin wax, headlamp, Micra.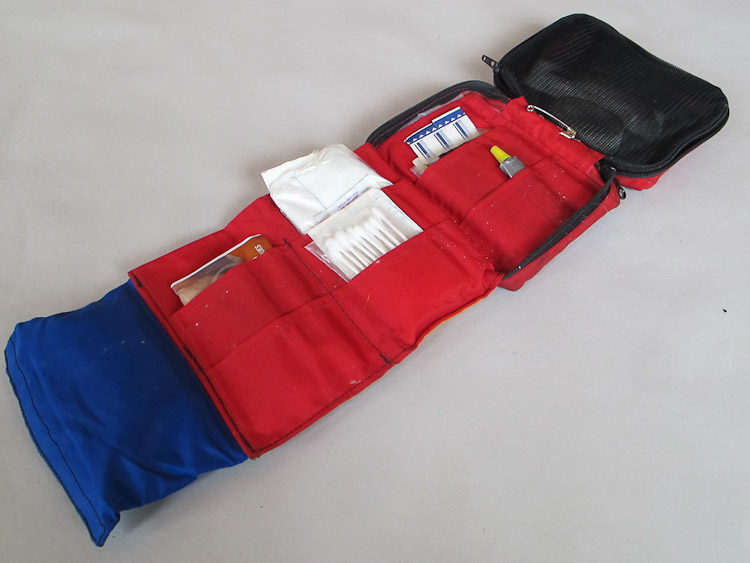 Expedition 1st Aid Kit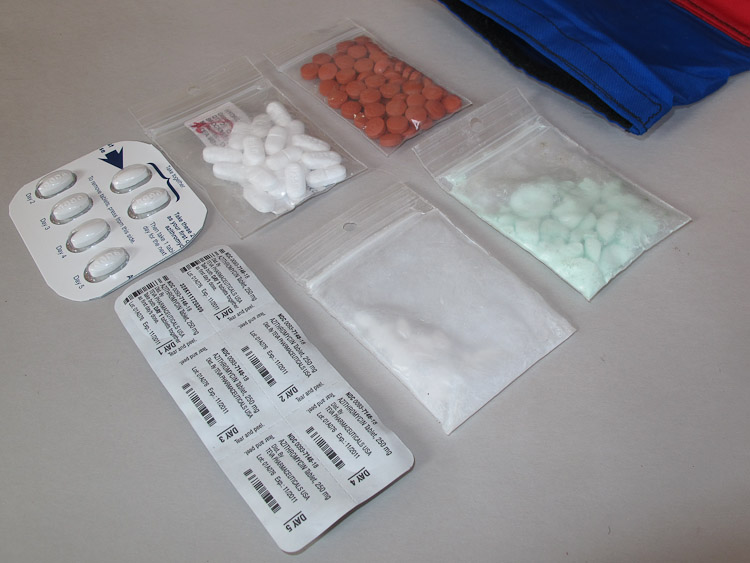 Meds – 2 Z-packs, pain meds, Advil, etc..

Bandages, heat packs, emergency blanket.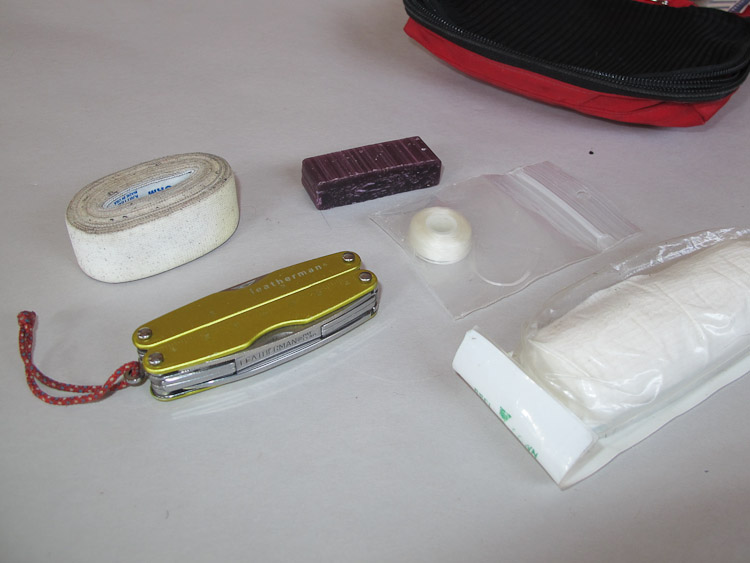 More stuff from the big 1st Aid kit – tape, compress, skin wax, knife, floss/string/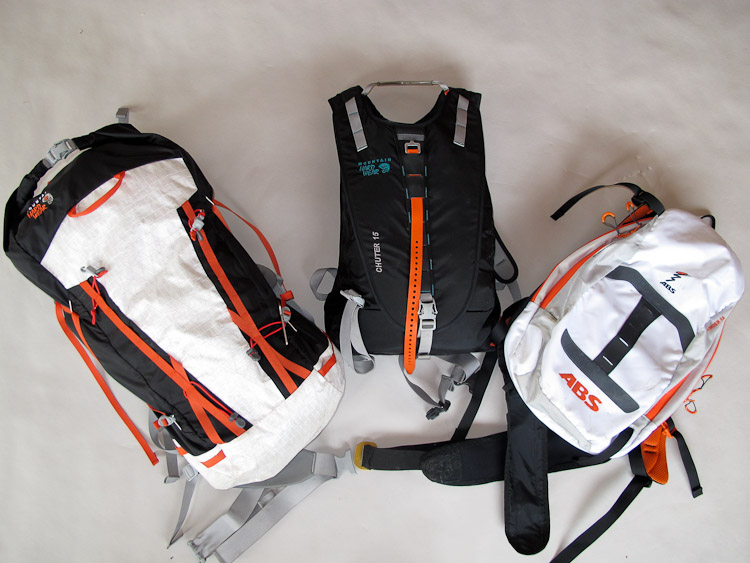 Packs – Summit Rocket 40 (expeditions), Chuter 15 (safe Wasatch day trips), ABS Powder 15 (day trips).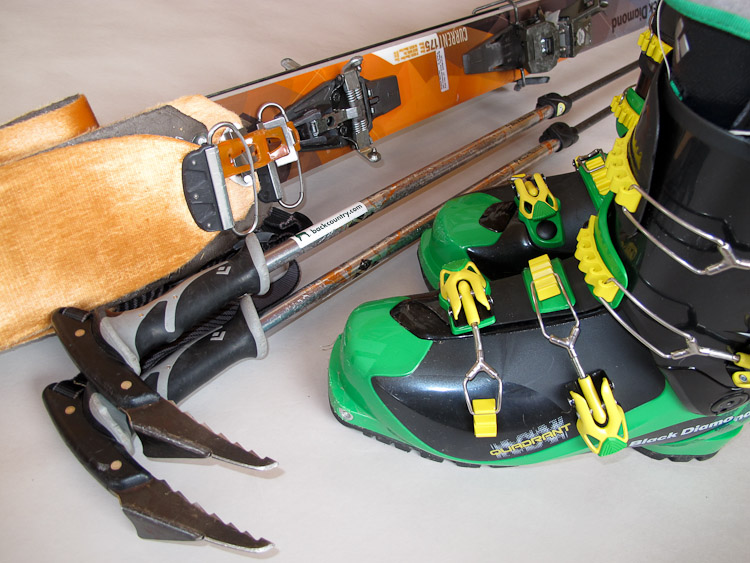 178cm BD Current skis, Whippets 2x, nylon skins, Dynafit ST Verticals, BD Quadrant boots.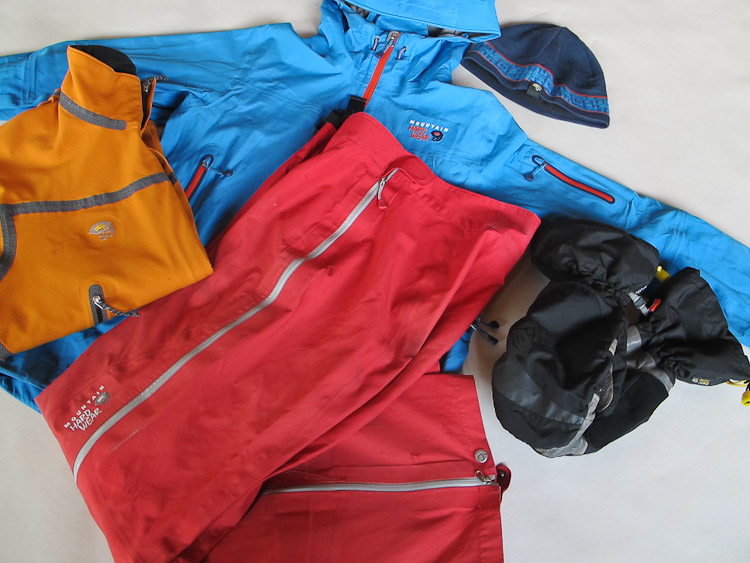 Shells – MHW Synchro softshell, Jovian jacket, Bokta pants, Spearhead mitts, knit beanie.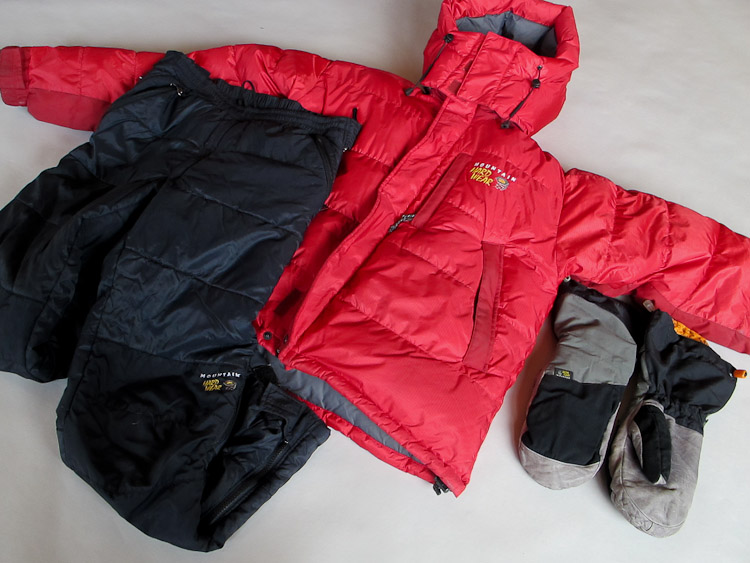 Warm layers – Compressor synth pants, Subzero Hooded jacket, beefy mitts.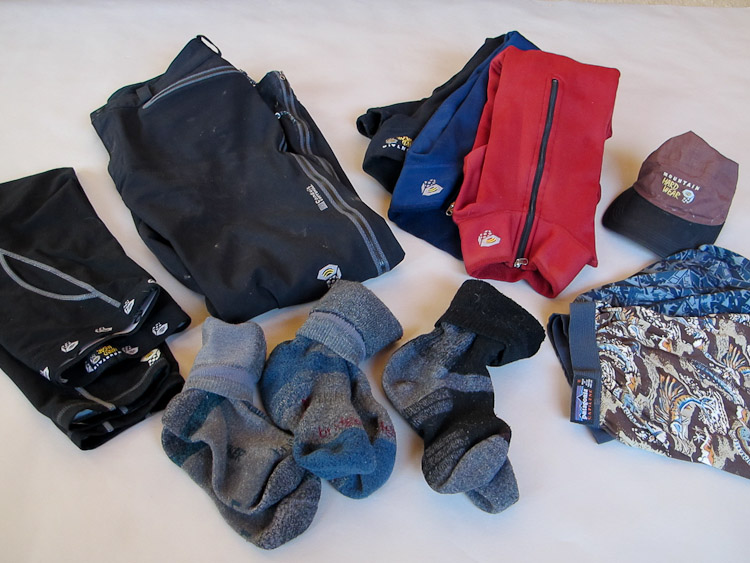 Baselayers – MHW Sychro pants, Bridgedale socks, MHW Powerstretch Zip T's Pataoginia boxers.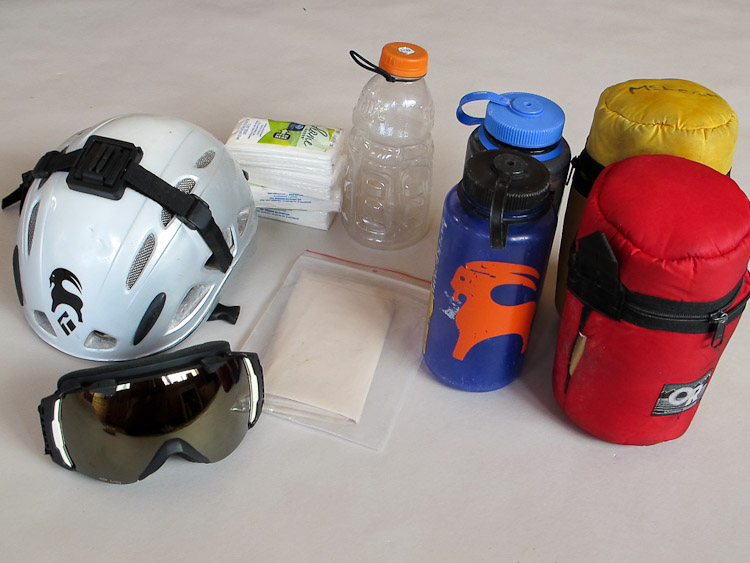 Misc – BD helmet, goggles, pee bottle, 1l water bottles and covers – 2x.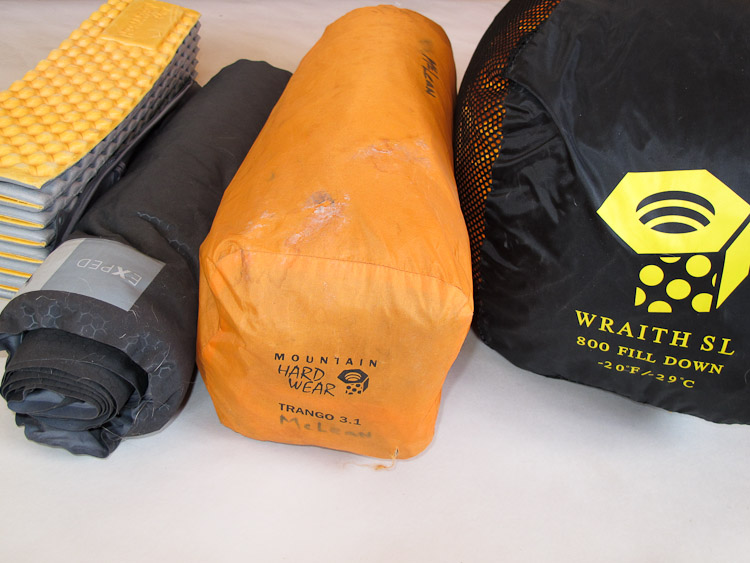 Sleep/Shelter – Foamie, ExPed Down 7, MHW Trango 3.1, Wraith -20 bag.
Wheesh.
________________________________
Help support StraightChuter.com and pack all of this stuff and more into a Mountain Hardwear Expedition Duffel Bag from Backcountry.com. Click on the photo below…
Category: 02 Gear, Gear Reviews