The Pacific Northwest deserves a big round of thanks for sending down such a nice storm last week. Our snowstake showed 2′ of additional base which is settling fast, but definitely helped.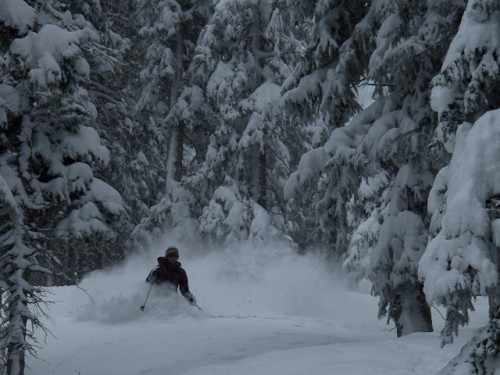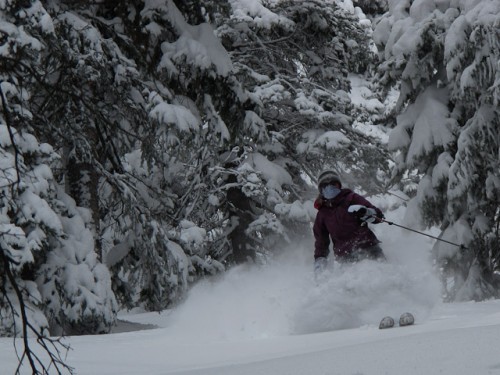 Polly burning up a vacation day…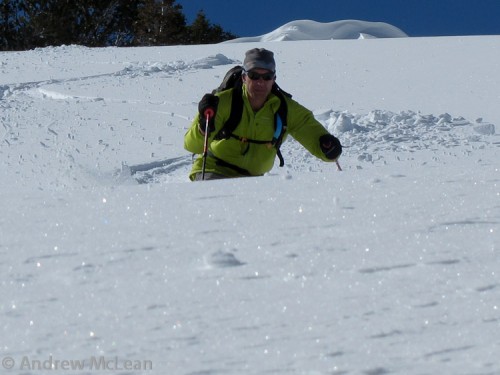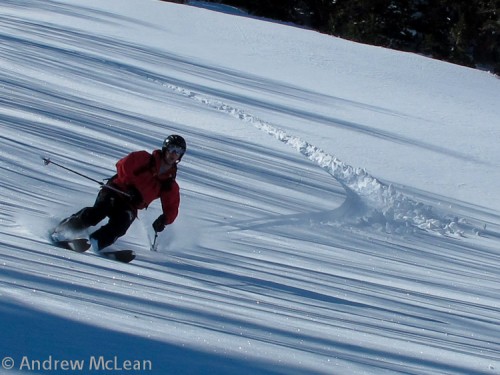 Doug (top photo) and Court cutting up one of the many areas the ski resorts have their eyes on.
The warm temps made for some fun, heavy powder skiing on Sunday, but by the end of the day natural wet avalanches were occurring and anything that got sun will be crusting up.
________________________________
Help support StraightChuter.com and mug some pow with a Patagonia Tropic Comfort Mask from Backcountry.com. Click on the photo below…

Category: current conditions