I know, a few days ago I said I wasn't in a rush to get out, but then it continued to dump snow and Polly reminded me that we missed out on the early turns last year and then had to wait another four weeks until it snowed again.  One of the hardest parts about getting out for the first time is deciding which skis are going to be sacrificed to the rock gods and this season my beloved 2006 Chugoris (aka "Chugs") took one for the team, although the damage was surprisingly light.
We headed up to one of my favorite little high, sheltered, windloaded, northfacing snow traps which looked totally filled in.  I decided to boot up to get a feel for the early season snowpack and was glad I did as there were some thigh-deep spots which had a chunky slab on top of a 3″ deep graupel layer.
Once we got to the top… it started dumping again!  Yehaw.  There were a few rock strikes on the way down, but not too bad.
________________________________
Help support StraightChuter.com and sift some graupel with a pair of Mountain Hardwear Chilaca Gloves from Backcountry.com. Click on the photo below…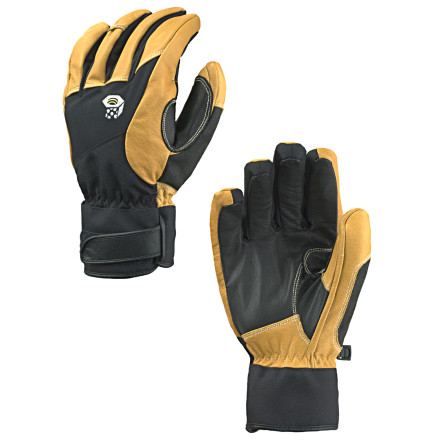 Category: current conditions