A written proposal acts as the statement-of-intent for an expedition and a formal starting point. I got into writing proposals after filling out a few grant applications, and whether I won the grant or not, I liked the way that it forced me to think way ahead of time in terms of trip logistics, dates, costs, partners and the goals of the trip. Since then, I write proposals for almost any large trip I go on for three main reasons; to organize the trip, to help attract partners and to help attract sponsorship.
Having been on a few grant review committees, I've found the two key features of a good proposal are clarity and brevity. I recently read a 50 page proposal and at the end still had no idea what the trip was all about. The great explorer H.W. Tilman once said "Any worthwhile expedition can be planned on the back of an envelope." The modern-day equivalent of an envelope is a two page (max) pdf file which covers the five basics of reporting (who, what, why, when & where), plus how much.
I look at trip proposals as living documents which are subject to change. The dates, costs and even partners can be approximate. If somebody has expressed remote interest in the trip, I'll put their name down on the proposal with the understanding that it isn't binding. The dates are the same idea – take your best guess, then as the trip starts to come together, they can be adjusted for peoples schedule.
The beauty of a two-page pdf file is that it can be easily e-mailed around, or printed off on the front & back of a single sheet of paper. Limiting each category to only 2-3 sentences also forces you to define exactly what the point of the trip is. Trips seldom go as planned, but a concise statement-of-purpose can help keep them on track when options A, B & C don't work out and you start getting down to options R, S & T.
________________________________
Help support StraightChuter.com and get a good night's sleep with a Therm-a-Rest Ridge Rest from Backcountry.com. Click on the photo below…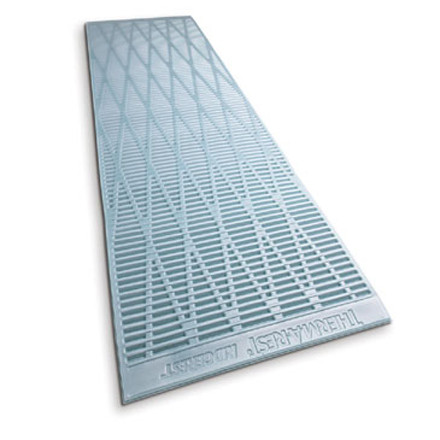 Category: Expeditions