John Ryan from "The Lonely Planet" describes the travel cycle as "dream, plan, book, go, come back,"  This covers it, but it is easier said than done.  To me, the "plan" part is the most important, but before that, you have to have a dream of where you want to go skiing.
I get my expedition inspirations from all over.  If I'm eating Greek food, I wonder if there is skiing in Greece (no).  If I hear a rumor of some remote range in China that gets insane amounts of snow, I'll look for photos of it.  An excellent source of inspiration is going to mountain climbing slideshows as climbers tend to have a lot of wide angle photos which show possible skiing terrain.  I talk to other skiers, especially experienced travelers, about where their favorite places are, or more importantly, where they wished they had gone, but hadn't.  Mountaineering books are great sources for steep skiing, especially the British versions as the Brits are well traveled and like moderate alpine climbs, which are often excellent ski descents. 
Completing "projects" like skiing on all seven continents or repeating Chris Landry classic descents is a good way to think of places to go.  Lou Dawson's 14'er Project (skiing all of Colorado's 14,000'+ peaks) is a classic example of this strategy.  Skiing all the volcanoes in Washington, California or Oregon.  Skiing the top ten descents in a mountain range in ten consecutive days.  Skiing in the mountains of two countries who are at war with each other (especially good for cultural perspective). Skiing the highest peak in each country/state/country.
Another prime source of inspiration is to go on somebody else's trip.  I'd guess about 2/3rds of the trips I go on are my idea, but some of the best ones ever have been other peoples expeditions which I happened to get invited on.  The important thing here is to practice saying "yes" as if you always turn down trips, people will stop inviting you.
I don't have any more or better expedition ideas than any other skier, but I do employee a cheaters trick – when I think of one, I write it down.  The legendary American Alpinist, Fred Becky, is rumoured to have a little black book of unclimbed peaks all over the world, which is probably why he is still climbing at age 85 – he has ten lifetimes of climbing to do and is just getting started.
________________________________
Help support StraightChuter.com and compress all of life's necessities with a Granite Gear BlocSolid Compression Sack from Backcountry.com. Click on the photo below…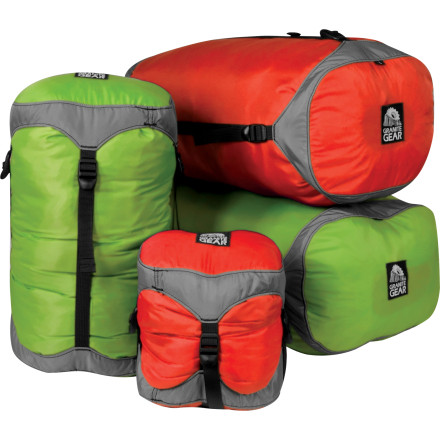 Category: Expeditions