Stoves are the heart of any expedition, as without them, you are not going to be melting snow for drinking water or cooking food – at least not very fast.  No food & no water equals no movement. Within the grand stove category, there is really only one that matters, the Mountain Safety Research (MSR) XGK.  This is the Grand Master of all stoves as it is incredibly hot, durable, capable of burning all sorts of fuels and works well at altitude.  Critics will say that it is noisy and doesn't simmer, but when you are melting two gallons of water per day, so what.  Hearing aids are cheap and the Zen Master XGK user can get a simmer by adjusting the tank pressure.  Delicately browned pancakes?  Pfft – no problem.
By itself, the XGK kicks ass, but with a little extra help, its efficiency goes into the stratosphere.  Starting with an aluminized stove board (future posting), add the standard-issue heat reflectors, a big black pot, MSR Heat Exchanger and a Backpackers Pantry "Pot Parka" and now you have the backcountry equivalent of a Viking stove and central heating.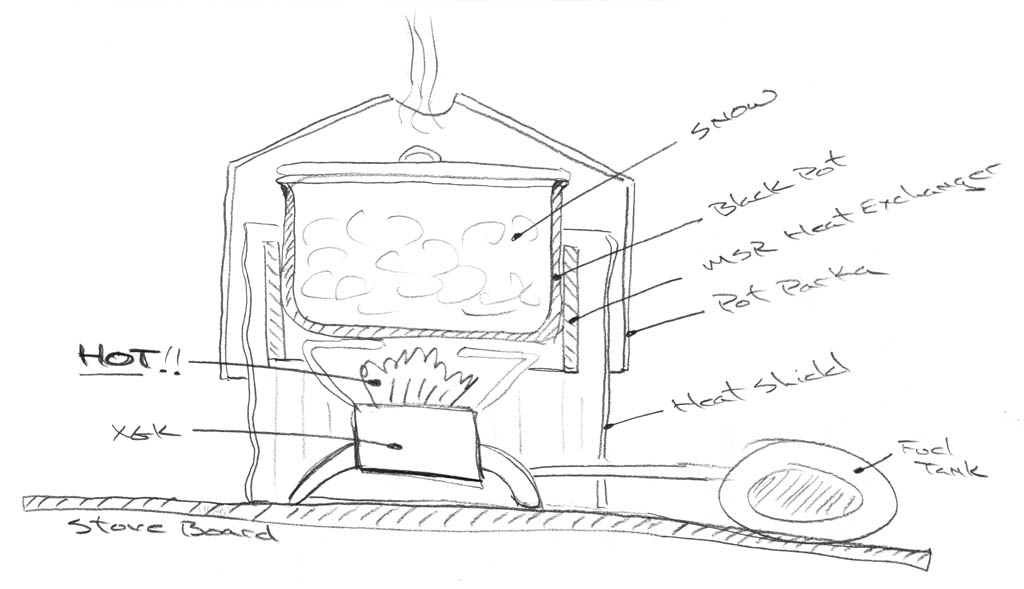 Oh, and of course, cooking in the tent, or the vestibule is the only way to go.  :)
Edited to add: With this set-up, I plan on 6 fluid ounces, or .18 liter per person, per day for "heavy burning" winter camping, ie: melting snow, lots of cooking, etc..  For reference, the official MSR recommendation is 15 fl oz pppd, or 11.25 with a heat exchanger, so about half as much fuel and thus weight is needed.
________________________________
Please help support StraightChuter.com and get a flame-throwin' MSR XGK EX Multi-Fuel Stove on sale now at Backcountry.com. Click on the photo below…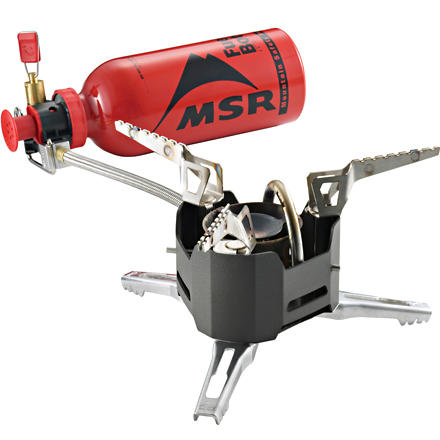 Category: Expeditions