If I had to pick one of the most important pieces of pre-expedition equipment I've ever bought, without a doubt it would have to be a hanging scale.  I use this thing on an almost daily basis for weighing all sorts of items and it goes into overtime when prepping for a trip. For instant weighing, I've drilled a hole in one of the over-head joists in my shop, threaded an old climbing runner through it and hung the scale from that, so it is always ready to go.
I've owned  mine for about eight years, during which time it has paid for itself may times over in maximizing my luggage weights to avoid excess baggage fees while flying.  It gives me a perverse thrill to hear the ticket agent say "Okay, that looks like it is going to be overweight." and when you put it on the scale…  48, 49… 50 pounds. Exactly. Ain't that a shame.  :)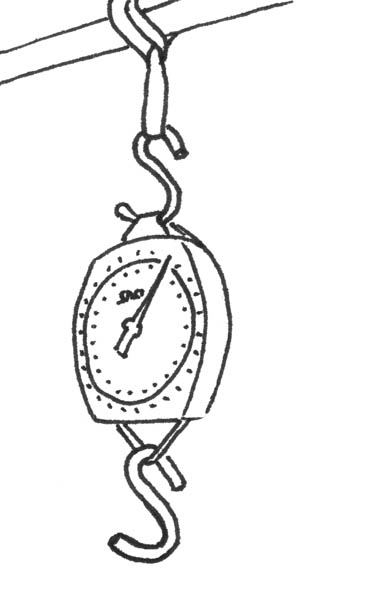 Mine is a Salter model 235 65 which goes up to 110 pounds, or 50 kg.  This is a bit crude for fine tuning a racing set up, but perfect for luggage and general use. I bought it online and can't seem to find it anymore, but a 55 pound version for $30 can be found here.
________________________________
Help support StraightChuter.com and sleep light & right with a Therm-a-Rest Prolite Plus Sleeping Pad on sale now at Backcountry.com. Click on the photo below…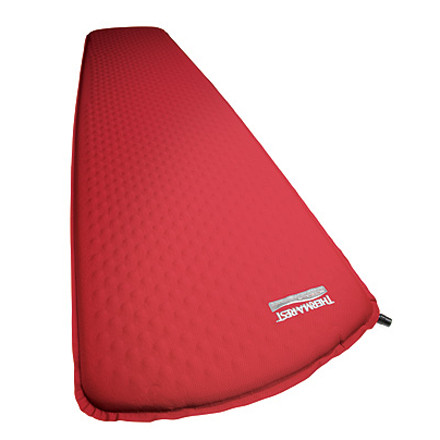 Category: Expeditions