Ever since I moved back to Utah 20 years ago, Snowbird has been aggressively pursuing physical expansion of the resort to the point that it is almost nothing new.  On the Park City side of the Wasatch Mountains, most of the land is privately owned so development is a foregone conclusion, which has led to almost no free public access to the mountains on this side. You can exit out of the resort gates, but with no uphill traffic allowed in Utah, you need to buy a ticket first.  In Little and Big Cottonwood however, the ski resorts are mostly on leased Forest Service land, so expansion is much more controversial and involves public input, which resorts must hate.
My first experience with the Snowbird expansion machine was about 15 years ago when they were proposing to put in a 50,000 square foot "warming hut" on top of Hidden Peak. It was billed as being architecturally sensitive to the surroundings, but from the artists sketches it looked like they wanted to construct the Sydney Opera House at 11,000 in the central Wasatch. I attended the public hearing which was standing room only and overwhelmingly against the idea.  After an hour or more of comments against the idea, the Commissioners asked if there was anyone in the audience who wanted to speak for it, which is when I first met the Three Horsemen of Irrational Wasatch Development – a child, a senior citizen of European heritage and a person in a wheelchair. Five minutes later, the decision was made – in the name of doing it for the children, the handicapped, senior citizens and of course, to be World Class, it was approved.  Thank you very much.  Goodnight. Exit out the back to a roar of disapproval.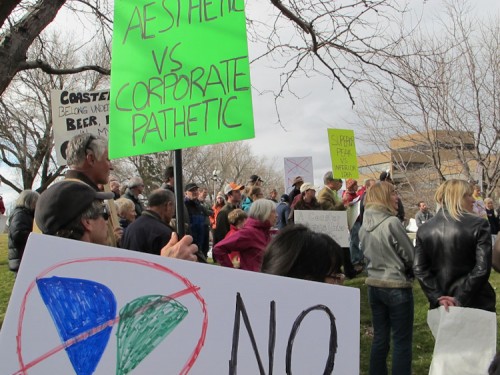 Lately Snowbird has been at it again, this time with a proposed "Alpine Coaster" which not only starts on the most iconic peak in Utah, Mount Superior, but also requires a bridge to cross over Highway 210 (the Little Cottonwood road) which is a State Scenic Byway.  I missed the public hearing on this as it was scheduled right before the Christmas holidays (coincidence?), and the idea seemed so ludicrous that I was sure it would get shot down by the Planning Commission, which just goes to prove I'm incurably naive.  Once again, a goofball idea was approved.  Thank you very much.  Goodnight. Exit to the rear.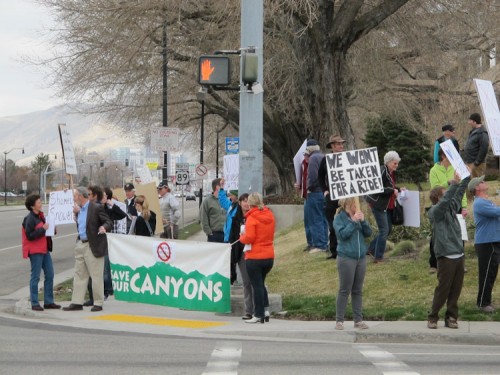 The project is being appealed and a rally was held today at the Salt Lake County Planning Commission building to protest it.  It is hard to say what Snowbird is up to with this and many of its other proposed atrocities.  Projects like this destroy the very essence of the canyon, the neighbors hate it, the public hates it and it seems hard to believe they would ever recoup their costs on the structure. Then again, perhaps it is intended as Shock & Awe, which can then be converted to Bait & Switch.  OK, we won't build the Alpine Coaster, but instead we want (insert some lesser evil here). In any case, it doesn't do much to endear me as a local to The 'Bird, but I'm not their target customer anyway, so I suspect they could care less.
________________________________
Help support StraightChuter.com and pack for a trip to Montana with a Mountain Hardwear Expedition Duffel Bag from Backcountry.com. Click on the photo below…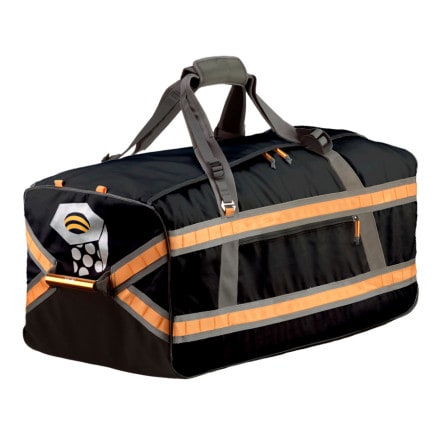 Category: Commentary