Skinning in the Wasatch Mountains is a unique experience and unlike almost anywhere else in the world.  First off, most approaches to the hills can be measured in minutes and/or inches, so miles of miles of kick & glide do not apply.  Second, we get a lot of deep, dry snow, so trail breaking is generally a bitch.  Third, between avalanche danger and the terrain, many of the skin tracks follow ridgelines, which means steeper skin tracks.  Fourth, between the crystalline structure of our snow and the heavy traffic that skin tracks get, grip is usually far more important than glide.  And fifth, the main attraction in the Wasatch is powder skiing, which means lots of shorter laps versus one or two big ones.  All of these elements add up to a certain style of skinning, which in turn favors a certain type of skin and skin set-up.
For skis 90mm and narrower, I still prefer a full nylon skin as it climbs so well and is completely indestructible.  I don't think twice about skinning through rocks, across roads, over trees or crossing creeks with my skins on.  The downside of nylon skins is that they are heavier and don't fold down as well, so for wider skis I prefer a nylon/mohair mix as they are substantially lighter, but don't climb as well.
Regardless of the skin type, I trim all of my skins out in the same manner, which I am the first to admit takes much longer than just buying pre-trimmed skins, but I think it is worth it both for fit and reliability.  A standard day of touring in the Wasatch usually involves 4-6 skin rips & reapplies, and I've seldom if ever had a skin failure or even a tail-hook blow using this method.
Step One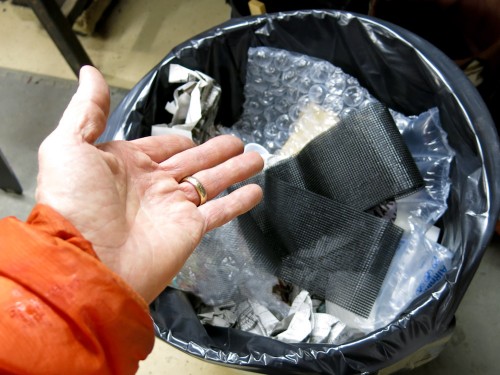 Place your skin savers in an appropriate container.
Step Two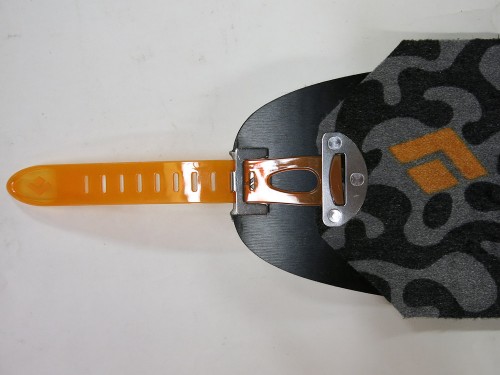 Set the tail length.  Most of your skinning power/grip comes from your heels aft, so it is worth getting every inch possible out of this portion of your skins.  I start with mine on the second to last position, which maximizes the skin area, but still leaves a tiny bit of adjustment in case your skins wet-out and need some extra tension.
Step Three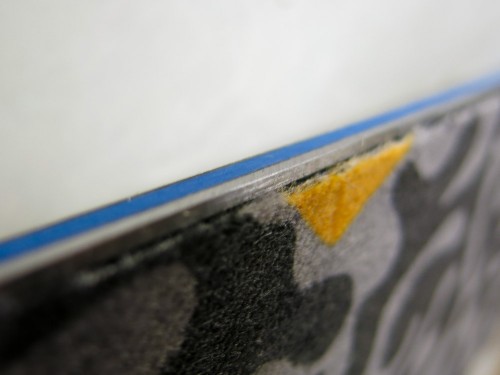 Trim out the skins with the full edge and a bit of the base showing.  This gives you both a maximum amount of grip, plus sharp edges.  Trimming them "neat" to the edges is way easier, but hateful when contouring on firm snow.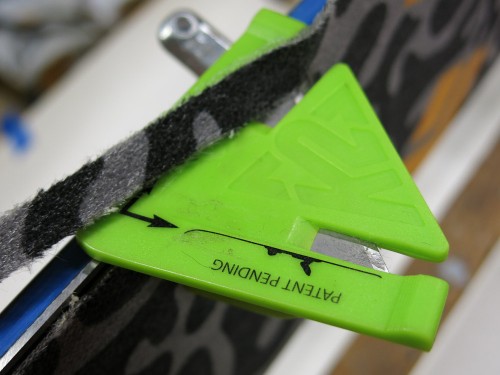 An edge trimmer like the ones made by K2 or G3 work pretty well, but have a hard time trimming very thin segments.  I'll often use a combo of one of these trimmers and a basic straight-edge razor.
Step Four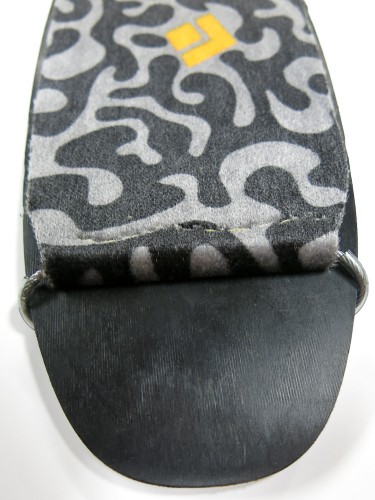 Fold the skin over a basic tip loop and stitch it down.  I know – I'm an old skool 'tard, but I really like the simplicity of a basic tip loop, they way they don't stretch, their reliability, their weight savings and the fact this arrangement can be field maintained with a loop of cord if it ever breaks, which it never does.
On the tips, I try to make the skins as wide as possible to prevent snow from creeping under the edges, which just gets worse and worse with each lap.

I use a Speedy Stitcher to sew the tip down.  A hack job is fine.
Step Five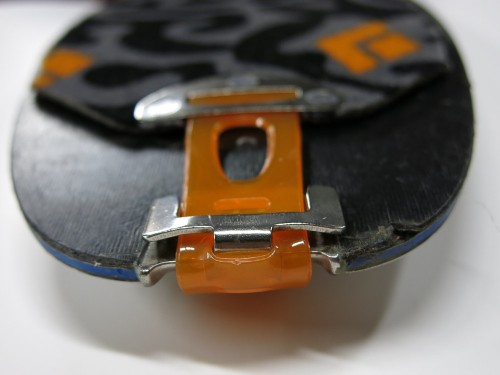 Tweak your tail clip edges by bending them down with a set of pliers.  This not only creates a smoother glide profile, but it also helps keep the tail clip from getting snagged on things which might knock it loose.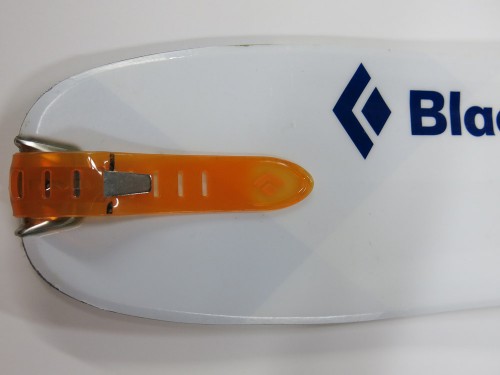 While you are at it, double your tail tension strap back.  This makes it easier to grab for a skis-on deskinning and also keeps you from stepping on a dangly tail when switch-backing.
Step Six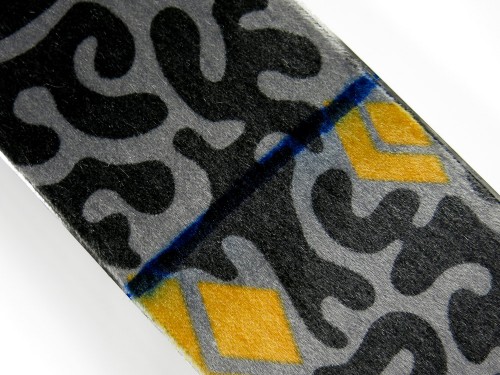 Mark the halfway point with a permanent marker.  This will eventually wear off, but by then your skins will have a well established crease to them which will make them much easier to fold.
Step Seven


Rip skins thousands of times in the future and climb your brains out without any further worry or maintenance.
After a day of use, I'll hang my skins up to dry and then later store them with their appropriate skis.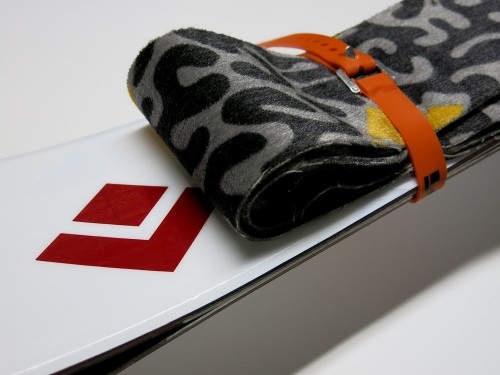 ________________________________
Help support StraightChuter.com and dial in some Black Diamond Ascension Nylon STS Skins from Backcountry.com. Click on the photo below…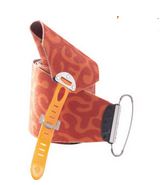 Category: 02 Gear, Tips & Technique, Wasatch Mountains