I like everything about helmet cams, except the helmet part. Most recently, I've been doinking around with a Contour, which after about a year of experimenting, is finally working pretty well. It took a lot of web research for figure out the right settings for snow, as well as a UV lens, but now now it seems to handle both snow and shadows, whereas before it was one or the other – good snow and black shadows, or good shadows and blown out snow.
I haven't experimented much with the GoPro's as I'm convinced they reduce your IQ and risk assessment skills by at least 83%, whereas a Contour is much safer with only a 74% reduction. Either one will easily mount to any of the 8-10 helmets I leave at home for a day of skiing, but I wanted something better than a goggle mount (I leave the goggles at home with the helmets to keep them company). My original idea was to drill and tap a 1/4-20 thread into my skull, but then I'd have to take up snowboarding, so I kept working on it until I came up with the novel idea of using a piece of 1 1/2″ webbing and Velcro to cinch it around my head.  The dork factor is quite high, but so far it seems to work.  The concept looks kind of like this: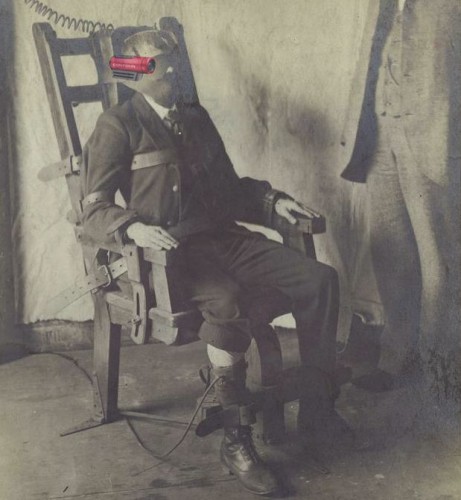 The stitching and construction is my usual sewing hack-job, so no detailed photos are necessary, but it looks like this: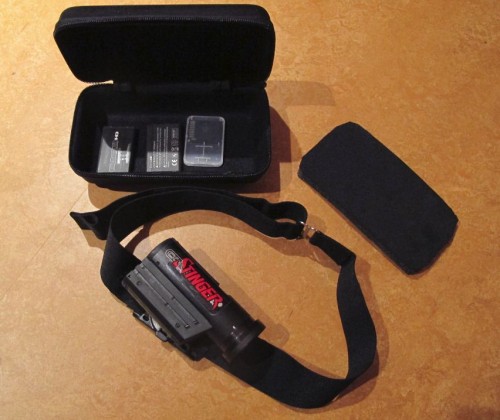 The beauty of it is that the whole package, camera, strap, extra batteries and extra memory fits into a sunglass case and saves all of the hassle and weight of carrying a helmet.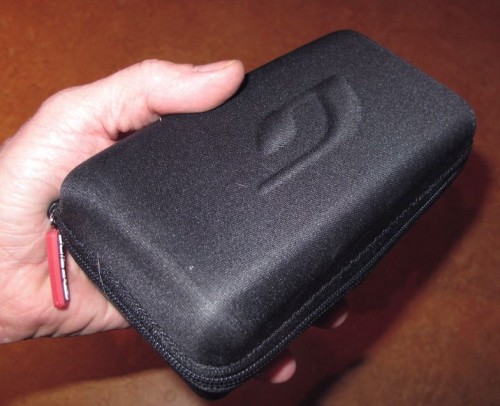 And, it shoots pretty good video:
________________________________
Help support StraightChuter.com and strap on a Contour ROAM2 Camera from Backcountry.com. Click on the photo below…

Category: 02 Gear, Gear Reviews