There are many "last great challenges" in the world of Ski Mountaineering, but how to cook a perfect cheese bagel spinner is now no longer one of them.  Just because bagels, cheese and white gas are the three pillars of backcountry camping, doesn't mean they always get along and many a bagel has been badly burned on the bottom while trying to get the cheese to melt on the top.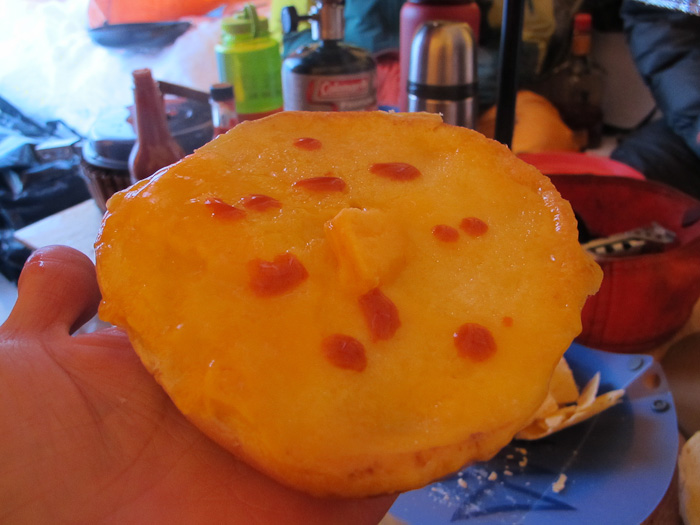 Behold – A perfectly melted cheese spinner bagel.
I learned the trick to a perfect bagel melt from Jim Harris, who said he learned it from someone else.  A key component of the entire system is a non stick frying pan, but even a semi non-stick frying pan will work.
Step One – Throw the cheese directly into the pan and let it melt in a big mess.  If you happen to be boiling water or melting snow on another stove, you can preheat the bagels by placing them on top of the water lid and underneath a Pot Parka.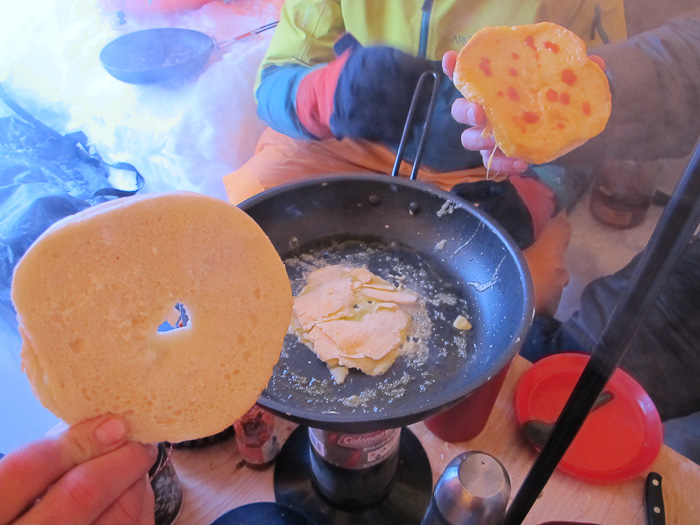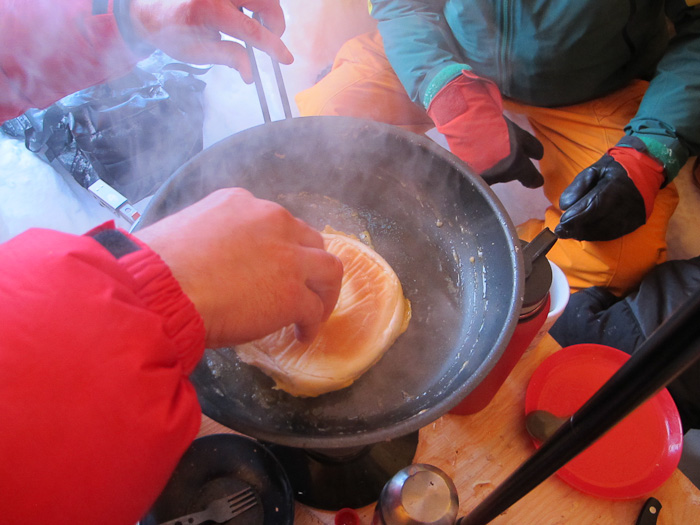 Step Two – Using the bagel as a sponge, spin (thus the name "Cheese Spinner") it around such that it collects all of the melted cheese.  If done correctly, this almost cleans the frying pan at the same time.
Voila!  A perfect backcountry treat.  Top with hot sauce, salami or whatever else you have around.
________________________________
Help support StraightChuter.com and fry up a spinner with a Primus Li-Tech Frying Pan from Backcountry.com. Click on the photo below…

Category: 14 Travel