Follow the
rules
and five weekly clues, then be the first to correctly identify where the tent is hidden to win a Mountain Hardwear tent of your choice!
Clue #3:  This protected ZONE is located in the country identified in clue #2 and consists of four mountain ranges and a total area of over fifty-three thousand square kilometers.
Know the Zone?  Don't answer now – save it for Super Cluesday.
Clue Schedule:
Clue #1    January 20th – Continent
Clue #2    January 27th – Country or Region
Clue #3    February 3rd – Specific mountain range or zone
Clue #4    February 10th – Specific peak or town
Clue #5    February 17th – SUPER CLUESDAY!  Exact location.  Send in your answer NOW!
________________________________
Help support StraightChuter.com and camp in style with a Mountain Hardwear Helion 2 Tent from Backcountry.com. Click on the photo below…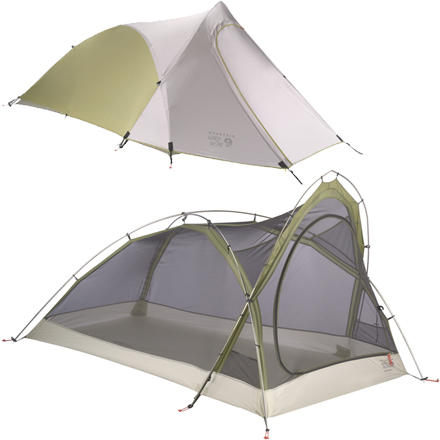 The Helion hails as Mountain Hardwear's lightest two-person tent. And just because it weighs under 3.5lb doesn't mean this three-season shelter won't do its duty when rain, wind, or muggy weather comes into play. Mountain Hardwear designed the Helion with the serious superlight backpacker in mind. With the use of only three Atlas UL poles, Mountain Hardwear's Evolution Tension Arch system stabilizes the tent during high winds. The Helion 2 Tent's welded construction and fully taped fly guarantee a waterproof camping experience—Mountain Hardwear rain-room-tested this puppy with 1200 inches of rain over 24 hours. PitchLight option: Set this tent's fly up with poles and the Helion 2 Footprint (not included) for a damn near weightless backcountry shelter.
Bottom Line: The Mountain Hardwear Helion 2 Tent : an ultralight with might.
Category: MHW Tent