After living in Utah for almost twenty years, I was stoked to finally make it out to the  Bonneville Salt Flats over the weekend for the world famous Speed Week.  It is one of those places and events that almost defies words.  When you first get there, the perfectly flat, glistening white landscape is so bizarre and unique that it makes you wonder what planet you are on.  When that thrill subsides, the next thought is "What would be fun to do in a place like this?"  To many thousands of spectators and participants, the answer is strap yourself to a bomb with wheels and see how fast you can go.  And keeeyrist do people go fast!
My perspective was a bit skewed as the first guy off the line on Saturday morning hit something like 376mph in his "streamliner" which turned out to be the fastest time of the day.  After that, 200mph seemed kind of paltry, except when you watched them go by.  In general, the machines are wonderfully specialized and barely capable of doing anything other than going really fast in a straight line.  Because they are geared so high, many of the cars use a "push truck" to get them up to speed (60ish mph?) before the race car takes over.
The event takes place right about this time every year and can easily be seen as a day trip from Salt Lake City.  There is also a World Finals event which takes place in October, which has less people and a much higher chance of getting rained out.
________________________________
Help support StraightChuter.com and stay cool in the blazing Bonneville sun with a Mountain Hardwear Canyon Sun Hat from Backcountry.com. Click on the photo below…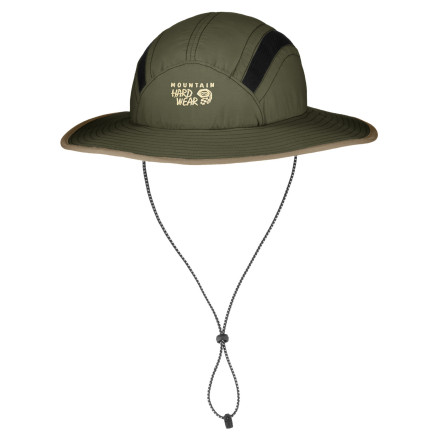 Category: Trip Reports