After a seven year hiatus, I am back working with Black Diamond Equipment in Salt Lake City. But, unlike 1991 when I started there as a gear designer, this time I'm involved as a ski mountaineer, which in itself shows how far the company and industry has come. Twenty-two years ago the idea of being a professional ski mountaineer was about as viable as being a pro doughnut eater, and finding a PowerBar in the parking lot was considered a major sponsorship coup.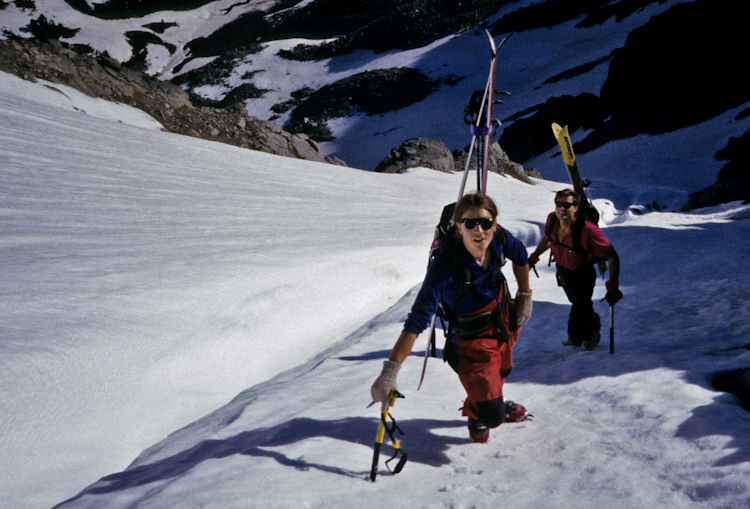 Hans Saari and Alex Lowe on Whitetail Peak with state-of-the-art 1993 ski gear.
When I started as a designer, one of my main selling points was that I could provide my own computer (Compaq 386-20) and AutoCAD software. For the first nine months, I had a folding card table for a desk which I shared with Tom Jones, Black Diamond had about 40 employees and the entire ski line consisted of the XCD binding and importing a few other items . Since then, BD has grown to over 300 people, expanded all over the world, built its own ski manufacturing facility and become a publicly traded company.
My current involvement is limited to skis, boots and hardwear, although the BD line now covers just about everything you'd ever need for backcountry skiing and climbing. The new line of 2013/14 skis, which were recently shown at the Outdoor Retailer Show, looks very comprehensive and well detailed. Here's my current ski line-up:
Current – 175cm with GlideLite Mixed Skins. 118/86/106 2.28 kg/5.0 lb with skins & bindings
I spend 80% of my time on this set-up as it is light, versatile and works well for the mixed conditions we've had so far in Utah this season.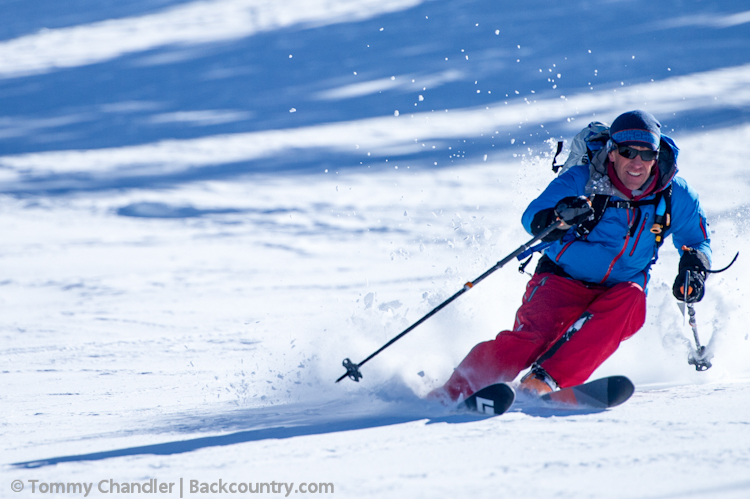 Convert – 180cm 133/105/117 I haven't got these mounted or skinned yet, but when I do, they'll be a great powder+ ski. The thing I like about these (and the Megawatts) is that on deep snow days with elevated avalanche danger, they enable you to float at lower speeds and on lower slope angles, which makes meadow skipping much more fun.
Carbon Megawatts – 188cm superwide/reallywide/ultrawide These are more of a quiver ski to me, although many people use them for everything. I like bringing them out when I know my other partners are going to be on similar skis and won't be smoking me with rando race gear. This is an amazingly light ski for its size and causes delightful brain damage in deep snow.
________________________________
Help support StraightChuter.com and titillate your brain stem with a pair of Black Diamond Carbon Megawatt Skis from Backcountry.com. Click on the photo below…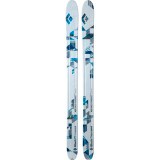 Category: Announcements