Nothing is as frustrating as going out for a ski tour and having your skins glomm up. Hateful, hateful, hateful. It kills the glide of the skins, adds tons of weight, gets worse with each step and just comes back immediately after you clean it off. Luckily, there is a simple solution – BD Glop Stopper wax.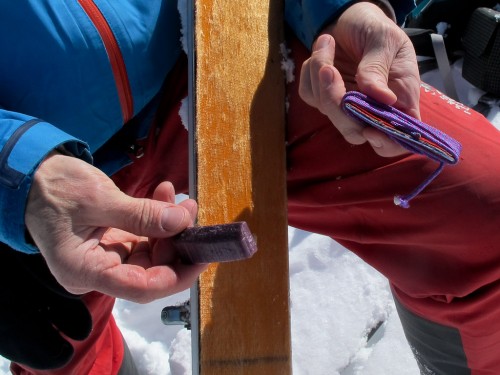 First, scrape off all of the snow and water from your skins as hard as you possibly can.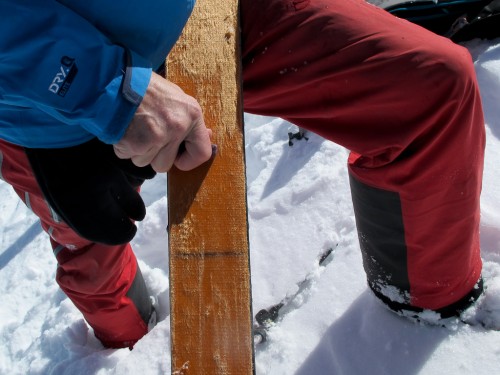 Next, wax'em up and don't be bashful.  Really mack it on.
I slice off about 1″ at a time and carry it around with me, as well as a small credit card sized chunk of plastic. You have to really scrape the water out of your skins first, and then rub in the wax as hard as you can. Even then, you'll probably have to do this at least twice once you've got the glommies. Better yet, do it at home before your skins even get a chance to glom up.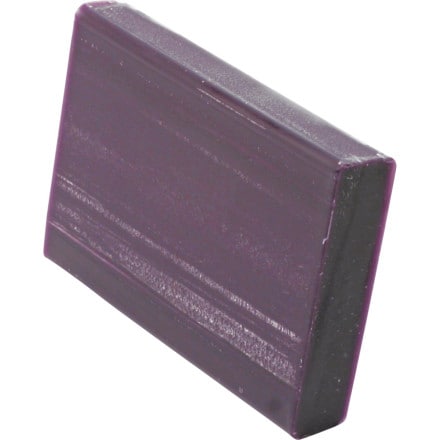 Category: Mini Reviews