As I was dragging ass up the last bit of my biggest day so far this year, a paltry 7,200′ of climbing, my thought turned to Greg Hill.  When I first met Greg I was impressed at how easily he won the first Whistler Ski Mountaineering race.  As I got to know him, I was more impressed that he had pumped out 40,000′ of climbing in a single day of backcountry skiing, then a year or so later bumped that up to a world record 50,000′ plus in a day, then more than that the next year. Then, in the true spirit of going on a skiing bender, he cranked out a verified million feet of skiing in one season (for simple math, that is 200 days of 5,000′ per day).  Once again, I was vastly impressed, but Greg apparently had some energy left to burn, so for the last 11 months he has been working on accumulating an unprecidended TWO MILLION vertical feet of climbing and skiing in one calender year.  The math on this one is even simplier – 200 days at 10,000 per day on average.
Good god.
Knowing Greg, I get a laugh out of people's suspicions that he has some ulterior fame motive out of this.  Greg is just Greg and he is a fantastic expression of mental focus, physical endurance and a very high tolerance for pain.  I once saw him stuff his bleeding and blistered foot into a ski boot which had filled with snow overnight and was chilled to at least -20 degrees, then proceed to hack hundreds of feet of frozen fixed line out of the ice for no apparent purpose.  He's a goal setter and numbers oriented guy whether he is planting trees or skiing big vert.  If he was a Hedge Fund Manager, I have no doubt he's set some sort of record there as well (perhaps bankrupting all of Canada..).  One place where his focus and talents fail him is when playing Cribbage.  He is a ruthless cheat and felt no remorse about claiming victory over me in virtually every game.  Shameless.
David Ebner wrote a great summary on Greg's quest in the Global and Mail and you can follow Greg's final footage on his website at http://www.greghill.ca/ He is currently at about 1,800,000 and has 24 days left (tricky math – figure it out yourself).
I'm fully confident that Greg will make his goal and look forward to hear about it.  I hope he downloaded the Suunto software patch that fixes the altimeter problem before he started this project.  You did get that notice, didn't you Greg?
________________________________
Help support StraightChuter.com and track some vert with a Suunto t6d Heart Rate Monitor with Dual Comfort Belt from Backcountry.com. Click on the photo below…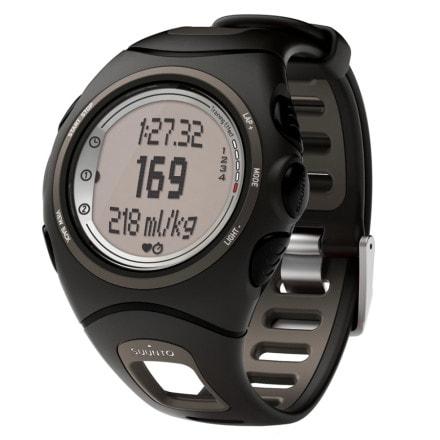 Category: Announcements