This trip to Beijing reminded me of my first "business trip" in the outdoor industry about 18 years ago.  We were going on a ski testing outing to Mammoth, and since we were staying in a hotel, I didn't bring anything but clothes.  Once we got there and all six of us moved into the room with a single bed, it became apparent why almost everyone else brought pads and sleeping bag – so they didn't have to share a bed with Mike, Jordy or Stan.  At breakfast the next day, I had a bagel with cream cheese that was so stale I could only take one bite out of it before setting it down to be thrown away.  About an hour later, I was surprised to see the CEO of the company pull a very familiar looking bagel out of his pocket which had a single distinct bite taken out of it and proceed to mack it down.  It was corporate dirtbaggery at its finest.
The outdoor industry has grown up quite a bit since then, but I'm still in a pleasant state of shock after spending three nights in a corner suite at the Beijing Hilton.  The room was almost bigger than my house and featured a free-standing sculpted tub with a waterproof TV, a suite "control panel" next to the bed, complimentary rubber duckies, a meeting lounge, work desk, assortment of beauty supplies, monogrammed robes and of course, 30-40 pillows on the bed.  I don't know if I'll ever be able to spend the night in a tent again.  ;)
The trip involved one day of work and two days of sightseeing.  Beijing is not known as a ski town so I knew almost nothing about it.  It turned out to be quite a bit colder than I imagined (Beijing is about the same latitude as Salt Lake City) and the cultural aspects were beyond anything I had ever seen before.  Of all the historic places we visited, The Great Wall and the Forbidden City gave the most impressive account of what China was like during the Ming Dynasties.
The Great Wall was erected as a northern boundary to China as a defense against the Mongols who were invading across the plains to the north.  Any one-mile section of it is overwhelmingly impressive, but when you see it stretching out in both directions, as far as the eye can see, over ridgetops, valleys and rugged mountain terrain, it really brings home how powerful and frightening the invading armies must have been. It is some serious defense.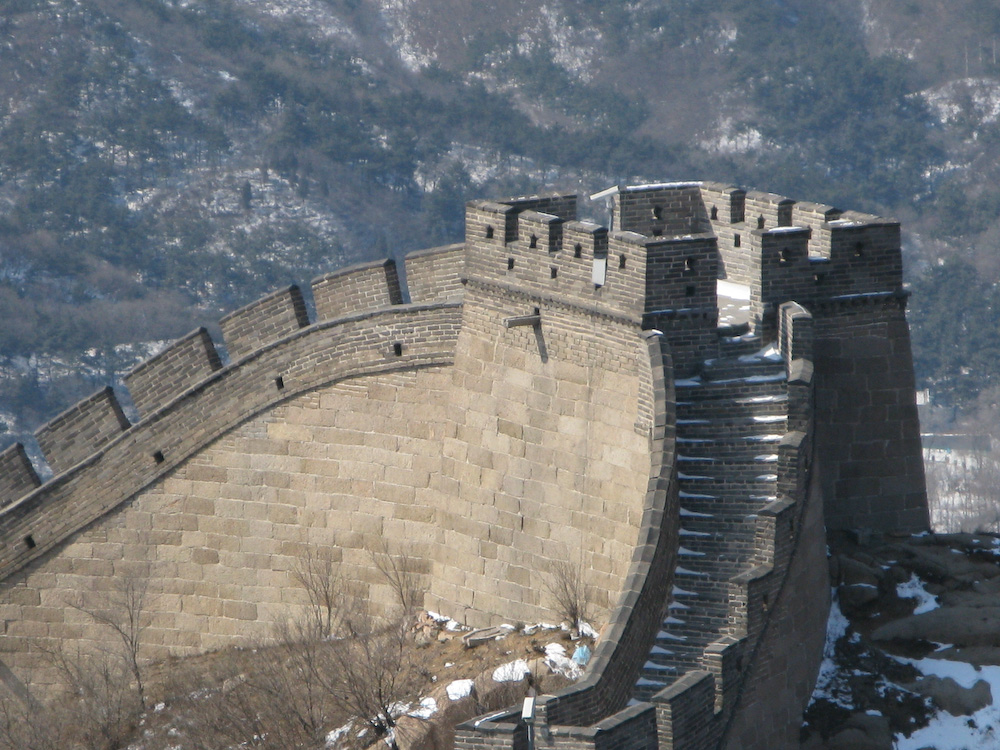 The Forbidden City was on the same scale of impressiveness, but different.  It is located at the heart of Beijing and was the home of the various emperors and their thousands of servants and concubines.  The "Forbidden" part comes from it being forbidden to the average citizen and it was essentially a city within a city. Just outside the main gate is a massive courtyard "where they cut peoples head's off."  When I asked Spencer Lee how many had lost their noggin there, he answered "It depended how naughty the people were."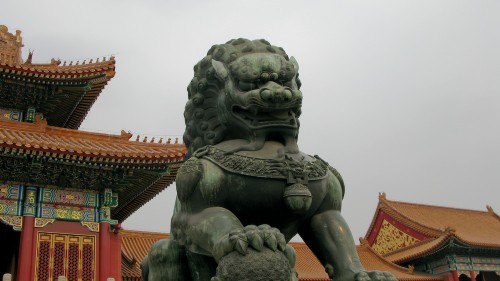 After walking through the front gate, there is a massive pavilion that rivals any public square in Europe, which is capped by another towering gate.  Beyond that is yet another pavilion of equal size.  Beyond that, it gets down to hundreds of rooms for everything from contemplating serenity to appreciating nature or viewing timepieces.  Even in its current stripped down state, the scope and ornamentation of it boggles the mind.
Beijing was also much more affluent than I imagined, with some beautiful modern architecture, lots of fancy cars (including a Bentley dealership) and incredible restaurants.  There didn't seem to be much skiing, but I'd still love to get back there.
I've put up a photo gallery here.
________________________________
Help support StraightChuter.com and travel in organized comfort with a Mountain Hardwear Sentinel Sling Bag from Backcountry.com. Click on the photo below…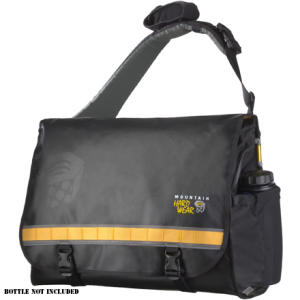 Category: Trip Reports