It snowed at 7,100′ in Park City today!

Alta supposedly got 10+ inches and I'd imagine some of their tilled slopes will be skiable tomorrow.
The first snow of the year is one of many landmark seasonal skiing events.  I prefer to wait until there is some solid coverage before I start going out as I hate to get all psyched up for a season… and then get gacked when it all melts and my skis are trashed.  I also really like Spring skiing, so I try to pace my enthusiasm towards the end of the season rather than the beginning.
For skiers, the New Year falls at an unfortunately time as in a good year, you might get two solid months of skiing before the year changes, which means you have to refer to it as 2009/10 when everybody knows you are really talking about 2010.  Sigh.  In the Wasatch, a really good early season is if you are skiing reliably by Halloween, a normal season means good skiing by Thanksgiving (sometimes the best of the year) and a sucky season is still hurting by Christmas.
If you live in Turns All Year country, when a season starts and ends is an arbitrary date. Tom Jungst and his son Allan up in Bozeman, MT have a tradition of making their first turns of the year on the second weekend of September.
For me, if the snow sticks around for a few days I might get out, but more than likely my first day will be up in Alaska on October 23rd which will be a little warm up before Ushuaia and then on to Antarctica.  Hopefully by the time I get back from that, the Wasatch will be in full swing and the season will be rockin' once again!
________________________________
Help support StraightChuter.com and pick up a jacket with raised pleasure ribs like Tom's with a Mountain Hardwear Nitrous Down Jacket from Backcountry.com. Click on the photo below…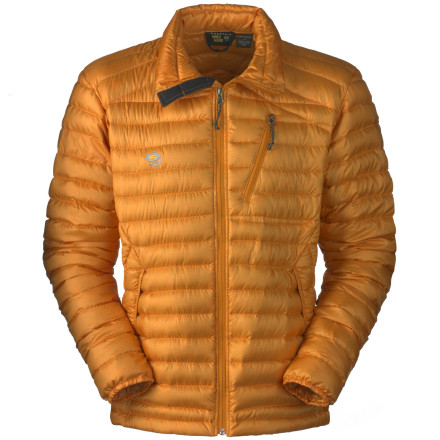 Category: Announcements