I found out about BeaconReviews.com through an odd coincidence – the webmaster, Steve Achelis, is a mountain unicycle rider and was suppose to go out on a ride with us today, but couldn't as he was reviewing beacons.  I've never met Steve, but the website is excellent.
I'll probably get sued for saying this (like I almost did for my last beacon review…), but the top brands of modern beacons are all pretty good and as much as anything, it is a matter of personal preference.  In the right hands and with enough practice, people can get very speedy with any beacon in a search.  That said, I was psyched to see that Steve also thought my current beacon of choice was one of the top contenders.
A great thing about BeaconReviews.com is that as much as anything, it is a labor of love for Steve.  He is a software entrepreneur and presents everything you'd ever want to know about how beacons work, current reviews, known issues, history and tons of links.  It is like Consumer Reports for beacon buyers – straight up facts coupled with ratings which are unbiased by manufacturer's advertising.
Hopefully I'll get out MUni riding with Steve sometime soon (or better yet, skiing) as it would be fun to discuss this in person with him.  Until then, check it out.
http://beaconreviews.com/transceivers/
________________________________
Help support StraightChuter.com and get a fast, accurate Pieps DSP Smart Transmitter from Backcountry.com! Click on the photo below…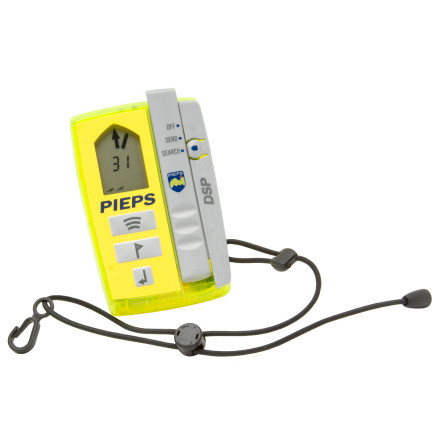 Category: 02 Gear