This is a cheap & easy variation on a Fine Woodworking design and favors two of my favorite tools – a chop box and a cordless driver. It's all about 90 degree cuts, shooting screws and avoiding notching as much as possible. The materials for this bench came to about $63 at HomeDepot (not including the vise).  It is a relatively small bench, but due to the MDF top and shelf, it is quite heavy (80 lbs?), which is a good thing when it comes to workbenches as heavy benches stay put when you are pounding or sawing on them.  I built this as a general purpose bench, but it would work well for ski tuning.
To start, you need four basic items:
4 x 8 x 3/4″ sheet of MDF,
six 2 x 4 x 8′
1 box of 3″ gold screws
1 box of 1-1/4″ drywall screws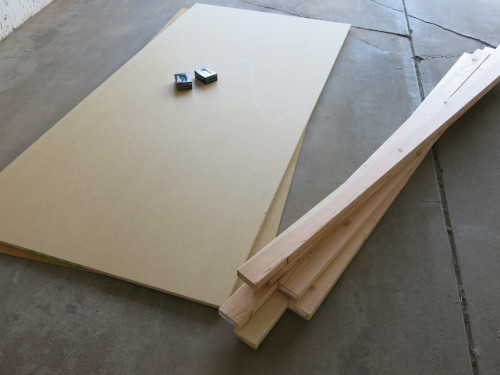 Cut and notch the four main legs.

Glue and screw the 21″ side stringers onto the legs.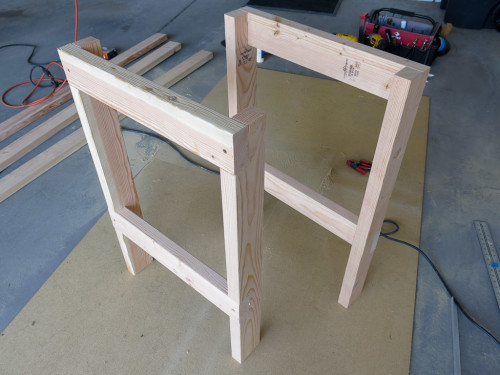 Glue and screw the long stringers.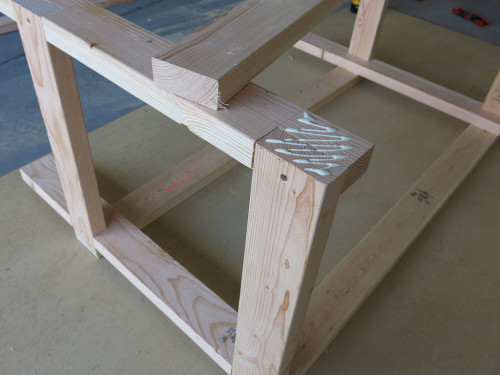 Add in the "filler" blocking to the legs.  This essentially creates a 4×4 leg, but without all of the extra notching and/or doweling required. Screw from behind (uhmm, the filler blocks that is).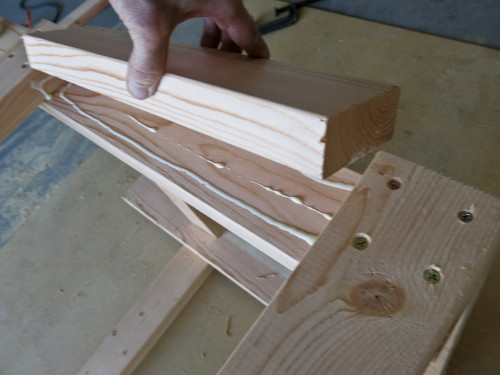 The finished base.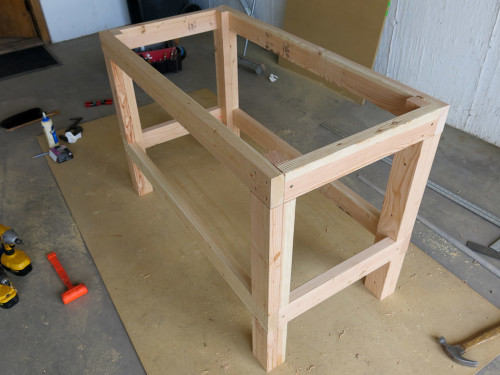 For the top, cut the MDF at 62″ and then cut that piece in half again to create two equally sized 62 x 24.5″ pieces. (MDF is 49″ wide.)  Screw the first piece directly to the base with countersunk holes.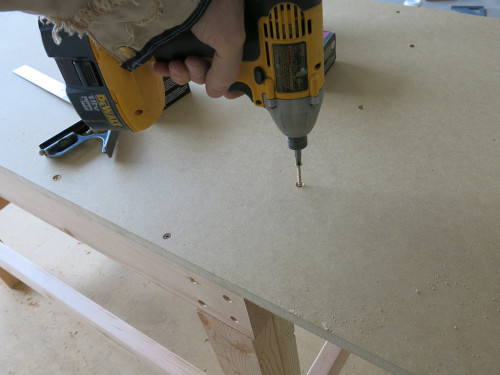 Mount the second piece of MDF on top of the first with about four 1-1/4″ drywall screws from the bottom, then turn the whole bench over and add another dozen or so screws to secure the two sheets together.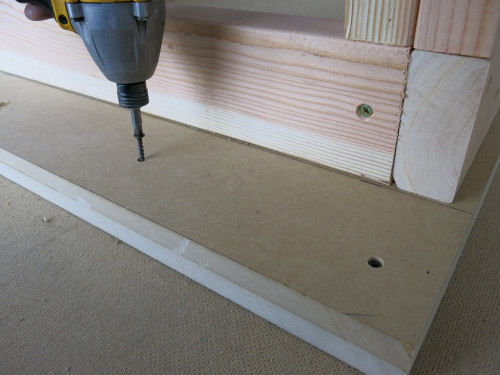 Using your niffy new table, cut out a 24 x 48″ shelf from the remaining MDF and notch the corners to create a lower shelf.  Screw it in place.

The finished workbench.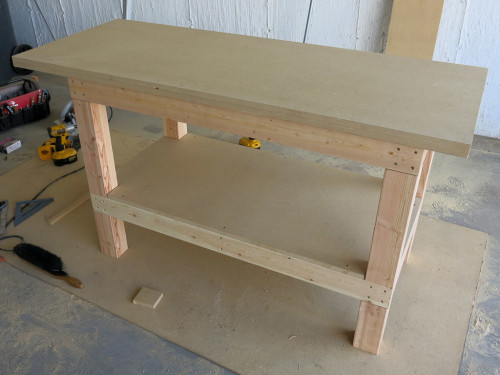 Of course, I had to add a few extra details including oak edge trimming (the MDF corners tend to get really beat up) and a nice wood vise which I inherited from my Dad.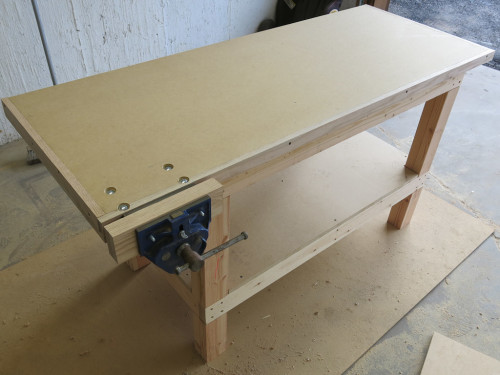 The plans: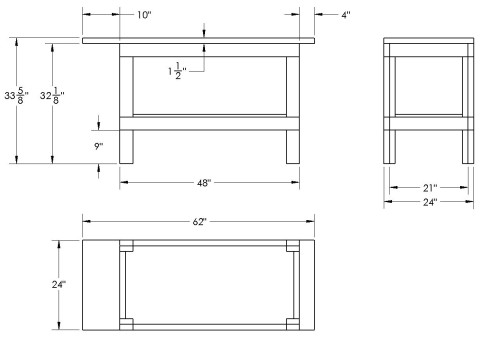 Lift with your back, not with your legs…  ;)
________________________________
Help support StraightChuter.com and at least look like a carpenter in a Carhartt Logo T-Shirt from Backcountry.com. Click on the photo below.

Category: Projects