Although the 2013/14 Wasatch snowfall totals were a bit of a bust, I'm already looking forward to my next anticipated skiing outing in Ushuaia, Argentina before heading down to Antarctica for ten days of skiing in November with the 2013 Antarctic Ski Cruise. This is one of my favorite trips of the year (or actually of every two years as that is how often it is put on…) as it is such a package deal of travel, adventure, skiing, friends and a wild environment. Antarctica is the driest of all seven continents, so huge powder dumps are rare, but that is almost beside the point when you are making turns above pack ice, skinning through penguins and seeing Orca's breech. It is a surreal place to  be in general and it's almost too good to be true to be able to ski there.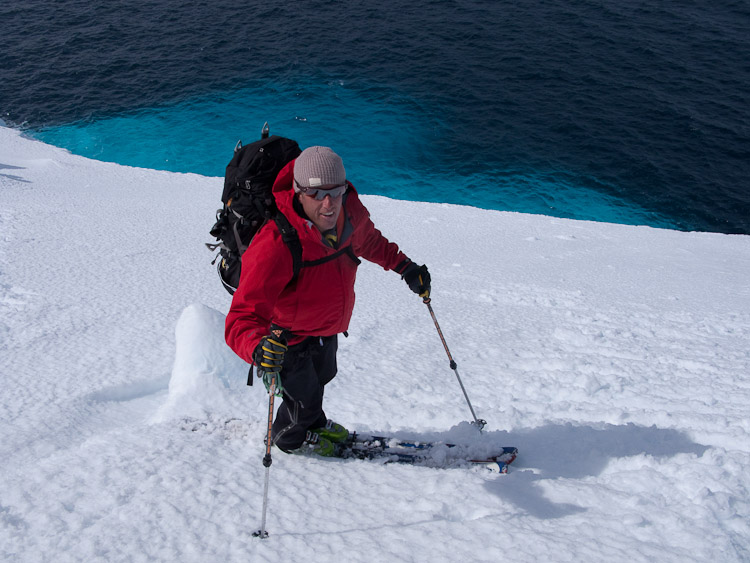 Kip Garre getting pumped up, as usual, for an Antarctic ski descent.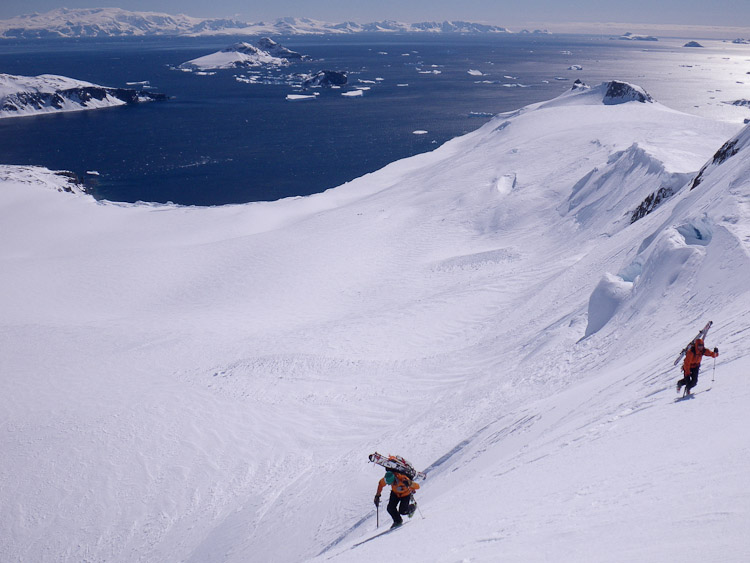 Kip Garre and John Morrison in Antarctica.
Starting in 2008, Ice Axe Expeditions began chartering an entire cruise ship with the dedicated goal of taking skiers/boarders down to Antarctica to go skiing. The amount of trip preparation for something like this is phenomenal and yet it gets better every time they do it. For this season, I'll be guiding again (my fifth time to the continent) and so far I have two very strong skiers out of four available spots in my personal group. If you or a friend is interested in long days with big vertical and steep lines, please drop Karyn Stanley a note in regard to joining me. Unlike many other internet creations, Karyn is a real live carbon-based life form who will answer questions and even phone calls  (530.582.1246)!   It's uncanny.  She has all of the information on pricing, dates, options, etc..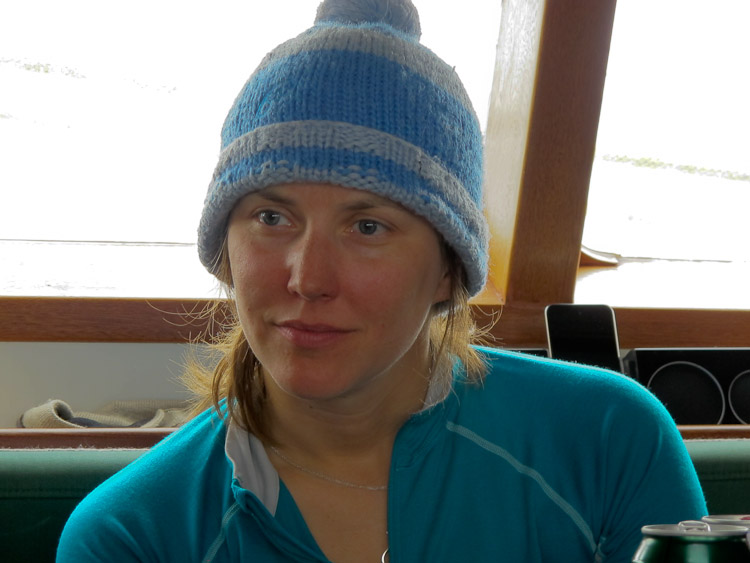 Karyn Stanley – the person with all of the answers.
On a related note,  the first-ever dedicated Ski Cruise boat seems to have gone missing. After a long trip from the Arctic, it arrived in Ushuaia in 2008 with mechanical problems, which it never seemed to recover from. In the subsequent years, it was towed from here to there in hopes of being salvaged for scrap, but somewhere along the way the tow line broke and the MV Lyubov Orlova was cast adrift to become a Ghost Boat. It was last spotted off of Ireland, but has since gone MIA again and has most likely sunk, which is a bit of a shame as it was a beautifully crafted Russian research vessel. Personally, I suspect the boat was totaled after the Finns were invited to the Black & White Party.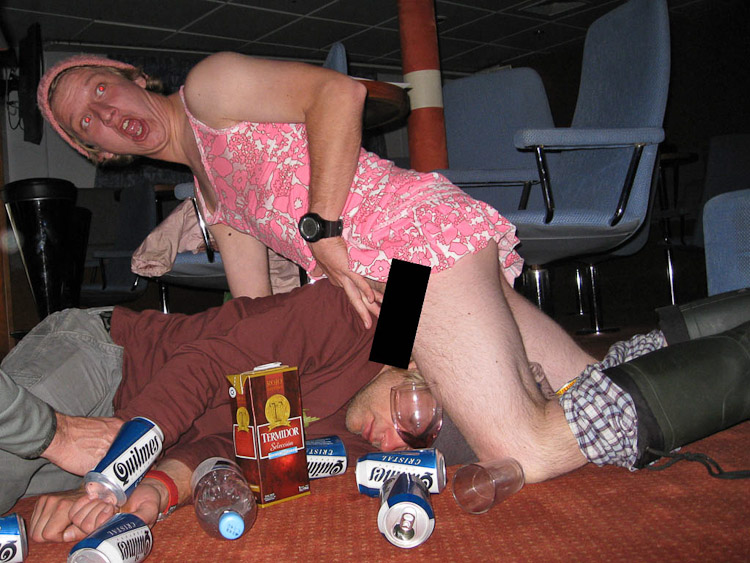 The last paying customers of the Lyubov Orlova and perhaps the real reason the ship had to be scrapped afterwards…
________________________________
Help support StraightChuter.com and get radical in Antarctica with a pair of Dynafit TLT Radical FT Bindings from Backcountry.com. Click on the photo below…

Category: Announcements, Trip Reports