The leaves are just beginning to change here in Park City and the temps have dropped to more humane levels, which can only mean one thing is coming up: Antarctica!  I'm very psyched to be heading down for my fifth outing as a ski guide on the Ice Axe Expeditions Antarctic Adventure Cruise as it is always the highlight of the year and a fantastic way to kick off the ski season.  Even though the skiing is completely surreal, the environment and overall adventure package is what really steals the show.  Crossing the Drake Passage (twice), seeing all sorts of whales, making beach landings amid seals, penguins and skuas, watching icebergs float by your window while your'e having a five-course dinner, skiing in Ushuaia, meeting people from all over the world, the Black & White party, all sorts of weather, mind blowing mountains, fun Zodiac rides, etc, etc..  It just goes on and on.  You go for the skiing, but in the end, the skiing is just one small part of the overall experience.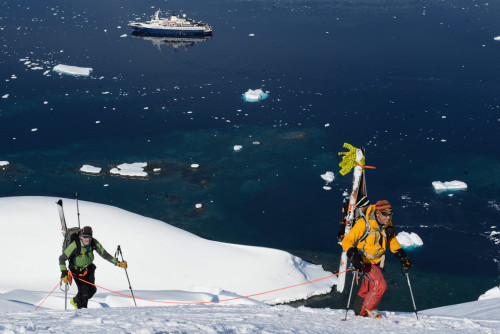 Booting up with the ship below.  Kekoi Flagg photo.
For 2015, the trip dates are November 7-19 and there are still berths available for all levels except the upper suites. This is a very unusual trip that gets better and better each year.  The basic premise is that Doug Stoup/Ice Axe Expeditions charters out an entire ice-reinforced cruise ship for one of the first voyages of the season from Ushuaia, Argentina down to the Antarctic peninsula. Once the ship arrives, the skiers/boarders/trekkers are able to get off the boat and go ashore to go skiing with ski guides.  While cruise ships are fairly common in Antarctica, being able to get off and go exploring is not, which is what makes this trip so unique.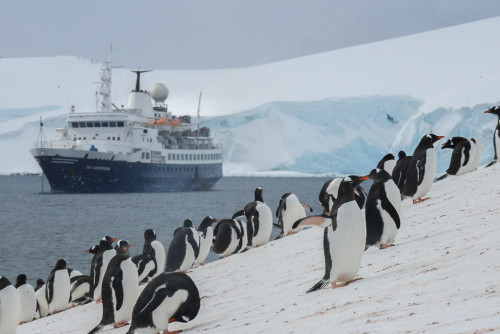 The on-shore greeting committee.  Not a bad way to start a tour.
The skiing and terrain are so varied that it is possible to make just about anything out of it, from long cruiser tours to short, steep laps. Being a good backcountry skier is a plus, but hardly a requirement and there is always to option of doing wildlife treks if you'd like. A typical day involves the cruise ship either anchoring or remaining in one place and then people disembarking in groups of ten on inflatable Zodiacs to get ashore.

This was NOT your typical Zodiac landing.  On this day, the tide had gone way out by the time we called for a pick up, so we rigged a handline to help get down in the boat.  Moments before, a Leopard seal was checking out the boat. 
The nucleus of the skiing is a group of five consisting of one ski guide and four clients. Some of these groups are formed ahead of time when a group of people come down together, and some are formed based on a skiing ability questionnaire.  In either case, the groups are fairly dynamic and can be changed on a daily basis if need be.  In the past I've had some hard-charging groups including one which racked up 6,000 – 8,000′ foot days, which is hard to do in Antarctica as the approaches tend to be long, or at least longer than a Wasatch approach.  As of now, I have an open roster, so if you are interested in joining me and/or my group, let Karyn Stanley of Ice Axe know.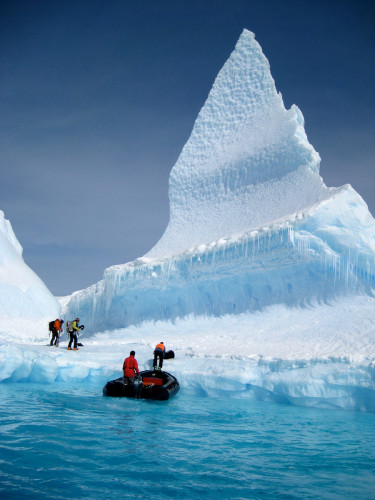 These surreal landscapes are all over down in Antarctica.
For better or worse, the temperatures on the peninsula are not that bad and are more akin to a day of skiing in the Tahoe or Wasatch area.  The true Antarctic cold takes place on the interior of the continent, but in November, which is the beginning of spring in the southern hemisphere, the days are long and the temps are generally in the mid 30's or even warmer.
________________________________
Help support StraightChuter.com and keep from going snowblind with a pair of Julbo Trek Sunglasses with Spectron 4 Lens from Backcountry.com. Click on the photo below.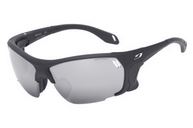 Category: Announcements, Antarctica