The Wild Alpine Wilderness Ski Week just keeps rolling with one of the longest stretches of good weather and great skiing that I can recall.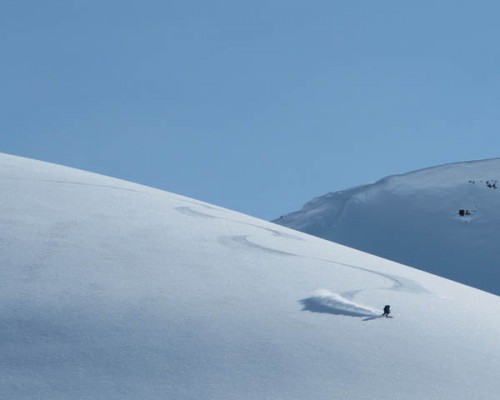 After two days of turns like this, they are almost becoming commonplace. Jimmy James Harris lights up an arete.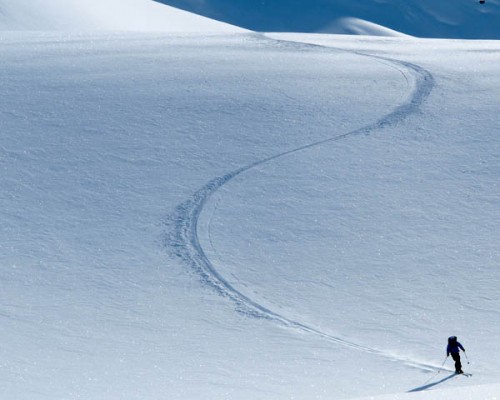 Titus Leng floats a few nice arcs in a vast punch bowl.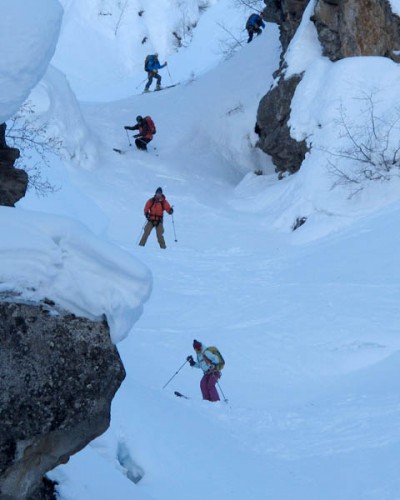 Allison, Pete, Paul and Chris unraveling a 1,200′ gully at the end of a 5,000′ run.
Category: Random