The Alta Guard House automated weather station is the Gold Standard of automated snow sites in the Wasatch Mountains.  I think it is one of the oldest stations around, plus it is right near the Department of Transportation (DOT) housing area, so if it ever goes down, it is fixed right away.  It is also one of the most trustworthy as it isn't located within a ski resort, who perhaps may not want to advertise the fact that it has been raining for the last three days with hurricane force winds.
The Alta Guard House (denoted as "AGD") updates hourly and carries time, temperature, wind direction, wind speed, hourly precip and snow intervals, as well as a quality control check to let you know if it is running as designed. 
AGD is located right at 8,800′ (okay, technically it is 8,799′) and is in a moderately protected area, which gives a realistic snow total reading.  As it is down in a hollow, the wind speed and direction are not indicative of the general free-air wind pattern.  For that, check out the Cardiff Peak Station, which is nearby at 10, 059′ and gets a fairly clean wind flow.  For easier reference, I've added the AGD link to the "Wasatch Backcountry Links" catagory to the right.
Tomorrow: How to make automated snow and wind charts from automated weather stations.
________________________________
Help support StraightChuter.com and monitor the weather yourself with a Brunton Atmospheric Data Center Summit from Backcountry.com! Click on the photo below…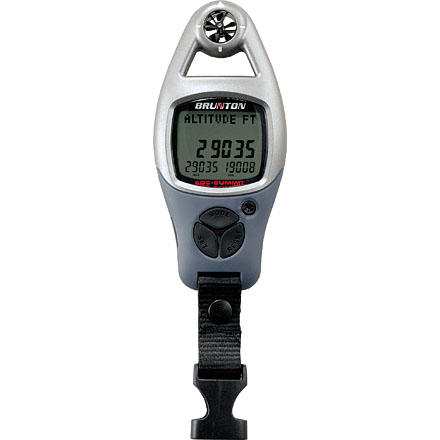 Category: current conditions