I'm not sure how it happened, but over the last year or so, mutual friends have been introducing me to others as an "Environmental Activist."  Like most of my various careers, this was accidental and came about as a result of doing something I was/am passionate about, namely helping preserve the Wasatch Mountains.  I will be presenting a brief history on how I became involved in this as part of the Winter Wildlands Alliance 2013 Grassroots Advocacy Conference which is starting this Friday afternoon (3/8) and continuing through Saturday, with an optional ski day on Sunday.  My presentation is part of the opening reception, which takes place at 6:30pm at the Squatters Pub (147 West Broadway, SLC).  Food and drink are included, so I suspect a registration fee is as well.  For more information and to register, please check out the Winter Wildlands Alliance Facebook page.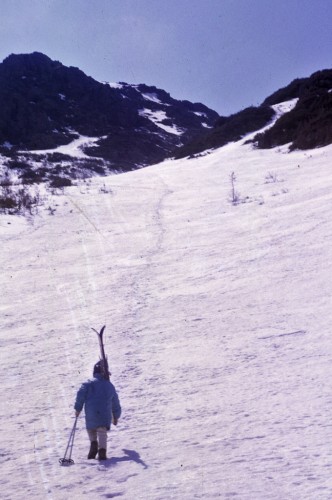 Tromping up Tuckerman's at age six.  At least I wasn't booting the skinner.
It's fitting that this event is being held in a Utah brew pub, as that's what first brought my mother's side of the family out to Utah over 125 years ago as well.  For details, you'll have to come to the show.  ;)  The show also attempts to cover the apparent hypocrisy of how a person can drive a car, fly in planes and take diesel guzzling boats to Antarctica, yet still be an advocate for pristine-like places in my own backyard. It's a complicated topic and I hope I can do it justice.  If not, I place most of the blame on Doug Coombs.
I hope to see you there.
________________________________
Help support StraightChuter.com and snuggle up to a tree with a Hippy Tree Biscuit Beanie from Backcountry.com. Click on the photo below…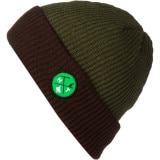 Category: Random