Just in time (with expedited shipping) for the holiday season…
Sharp Pointy Metal Objects
Leatherman Juice
Knives and multitools are my weakness, and although I shamelessly admit to having at least 100+ of them, the Leatherman Juice is one of the only ones I actually use.  It is clean, simple, compact and hits a perfect balance of having the right bits, blades and tools without going overboard.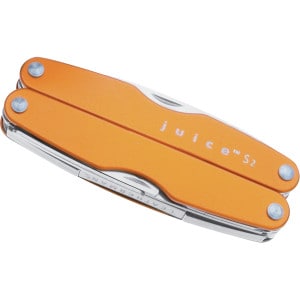 Neve Pro Crampon
This is one of those items that is as nice to look at as it is to use, especially for Ski Mountaineering.  Carefully engineered tooling allows this crampon to use thinner aluminum than other lightweight crampons, which creates a light, versatile crampon.  The step-in feature and anti-balling plates are beautifully integrated into the design,  They collapse down to a tight package for carrying, yet are easy to pull out of your pack and pop onto your boots.
Venom Ice Tool
This is an older design, but for Ski Mountaineering it has yet to be usurped.  The Venom hits a nice balance between weight, strength and function, which in turn makes it an excellent all around ice tool.I prefer the 50cm hammer with a technical pick version.  Can't go wrong.  A set of two with a complimentary adz is even better.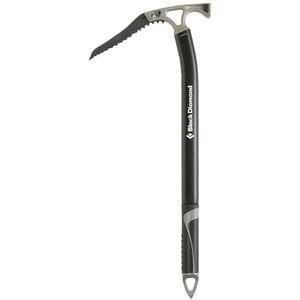 Electronics
Baofeng 5 Series Radios
I laugh every time I use this radio as it completely redefines the concept of mountain communications and for 1/10th the price of other radios.  Programming is difficult, but it will allow you to transmit on frequencies that perhaps you shouldn't be talking on without a license. For about $30, it covers marine, Talkabout, VHF, UHF, aviation and all sorts of other bands.  Not super water/weatherproof, but a nice little unit.
Canon G Series Cameras
There are a million other camera reviews out on the internet, but for backcountry skiing, the Canon G series is a tough, compact camera that delivers crisp, clear shots at a reasonable price.  I've owned a G-9, G-12 and am now using a G-15.
Pieps Transceivers
After testing a group of beacons years ago, I was blown away by how good the Pieps brand was and have been using Pieps beacons ever since.  All of the top beacon brands are good, but I love the confidence that skiing with a Pieps brings – it's going to work quickly and intuitively for both searching and being searched for.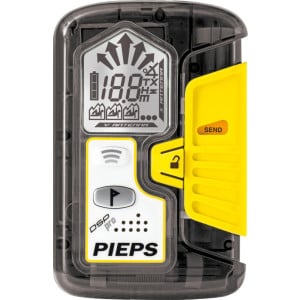 Ski Gear
ABS Powder 15
I don't use an airbag pack on every outing, but when I do, I love the trim, streamlined design of the ABS Powder series.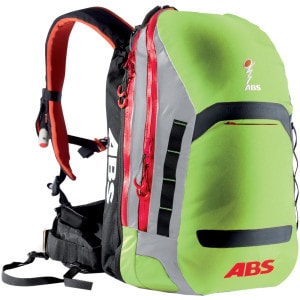 BD Whippets
I'd feel naked skiing without these things.  Available in a 2 part pole, which I like, or as a three piece, which split-boarders prefer.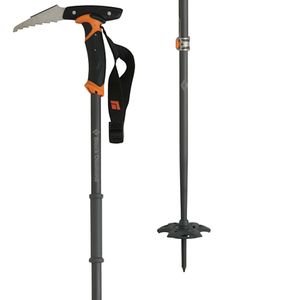 Dynafit Bindings
Wall Street power brokers have fancy watches. Serious backcountry skiers have Dynafit bindings.  It's that simple.  Pretty much all of the Dynafit bindings are variations on a basic theme and although they take a week to get use to, they'll change your backcountry skiing forever.
Julbo Spectron 4 Sunglasses
You gotta love a pair of sunglasses that comes with a warning sticker about how dark the lens is.  Other sun glass brands perhaps have better and more stylie frames, but for backcountry skiing on bright, white snow, the Spectron 4 lenses are like putting cool cucumbers over your eyes.  Dark.  Really dark. Super dark. Love it.
Voile Straps
The backcountry skiers equivalent of neck ties – you just can't have enough of them.  Any and all sizes are useful, but I prefer the 18 inchers.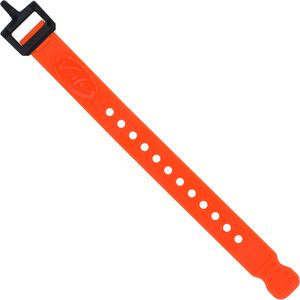 BD STS Nylon Skins
If I was on a desert island and had to pick only one type of skin for the rest of my life, it would be the Ascension Nylon.  I know – among skiers these are fightin' words, but that's what I like.  They climb like a mofo and after a they get broken in they have a wonderful creamy glide, plus they last forever.  Heirloom skins you can give to your grandchildren.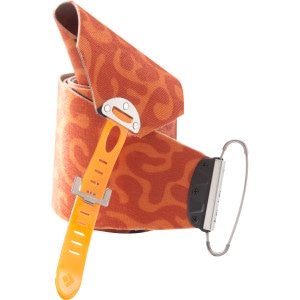 Wasatch-centric
Wasatch Backcountry Skiing Map
Where the hell is Oingo Bongo?  Scotties?  Georges? USA Bowl?  This map, available in both a print form and for free on line, gives you thirty years of jaded local knowledge.
Utah's Wasatch Range – A Four Season Refuge
Howie Garber has been on a book bender and this is the second edition of his excellent collection of photography and essays.  If you've every wondered what all the fighting is about in the Wasatch, this book sums it up quite well from an environmentalist standpoint.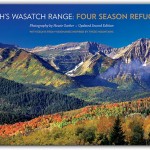 A Week at the Canyons Ski Resort
Just kidding.  Thanks for reading this far.
Happy Holidays!
Andrew
Category: Gear Reviews