Part 8 in 10 of my personal avalanche avoidance theories…

In 2010 I was involved in a round table discussion where participants were asked to describe the "most challenging thing they had done in their respective sports over the last year." I went first and it was a no brainer – "Due to a persistently weak snowpack, I skied mellow, low angle terrain all season." This was a truthful answer that didn't go over very well and more acceptable answers included skiing the Cosmique Couloir, doing first descents or winning comps.  I wanted a do-over.
Skiing big, exposed, scary lines is incredibly addictive, satisfying and thrilling, but the real crux to doing them is in the timing. Knowing where to go is easy – knowing when to go is much harder. Avoiding steep lines for an entire season took a different mindset, but the challenge aspect of it was made up for by sniffing out long tours where you never got on terrain over 30 degrees. It was a fun challenge, but in a very different way than the standard issue challenge of steep skiing.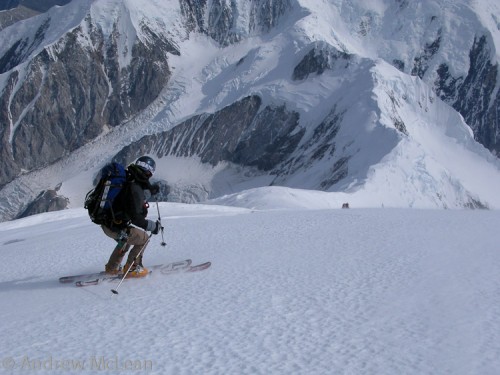 Skiing Challenge 101 – Find a big, high, steep, exposed slope and go ski it. Sometimes finding an alternative to this can be even harder.  Fred Marmsater skiing the Sultana Ridge in Alaska.
It's a variation on the "when life gives you lemons, make lemonade" adage, but in the case of skiing, when life gives you a shitty snowpack, take up ski mountaineering racing, kiting, low angle farming, long distance touring or something less exposed. There's plenty of challenge, just in a different way.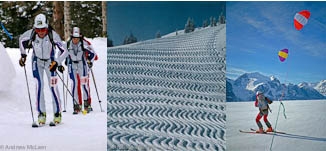 Skiing challenges with low avalanche danger.
________________________________
Help support StraightChuter.com and redefine speedy touring with a pair of Scarpa Alien 1.0 Alpine Touring Boots from Backcountry.com. Click on the photo below…

Category: 07 Avalanche Avoidance