Part 5 in 10 of my personal avalanche avoidance theories…
If you've spent time skiing in the Wasatch Mountains, you've most likely crossed tracks with Bob Athey, aka The Wizard of the Wasatch. Bob has excellent snow science skills and observations, but more than that he is the grand master of avalanche avoidance through terrain management/route finding. After decades of skiing here, he not only knows every little ridge and pass, but he also knows how and when to connect them all up. Like rats supposedly being the only survivors of a nuclear war, when avalanche conditions are high or extreme, Bob is still out scurrying around in the mountains dodging the apocalypse.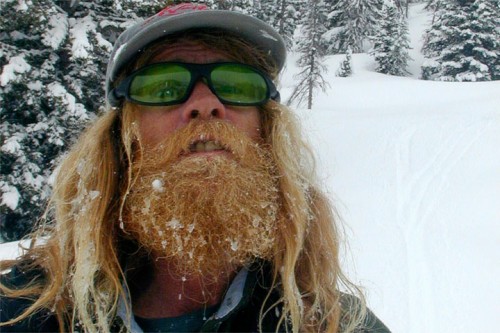 A large part of this comes from being intimately familiar with the terrain, but the basics apply anywhere; stick to the high ground, watch out for run-out zones, move from safe-spot to safe-spot, work the ridgelines, watch your aspects and make the most of any naturally protected areas.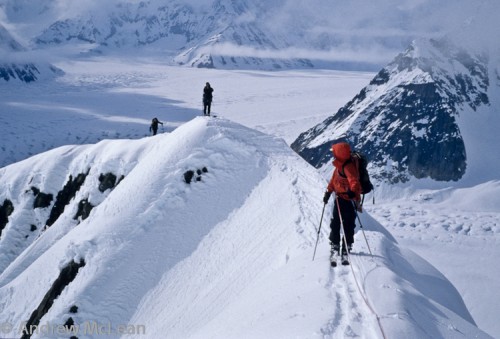 Another component of this is to not get lazy. I was once trading off trail breaking with a friend who finished the climb by wrapping around a peak and cutting directly through a fat, wind loaded pillow right in the starting zone. It didn't slide on us, but when I asked him why he went that way instead of taking the longer and safer route up the ridgeline, he said "I was so f*cking tired that I just didn't care." Like Wizards and rats, you have to care.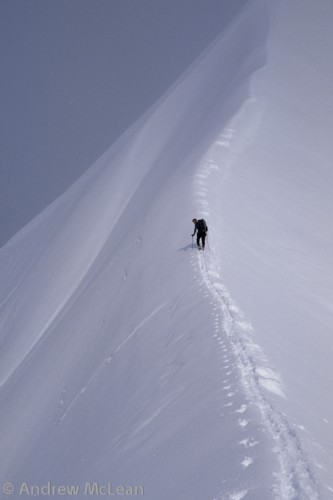 ________________________________
Help support StraightChuter.com and stick to the high ground with a pair of K2 Climbing Skins from Backcountry.com. Click on the photo below…

Category: 07 Avalanche Avoidance