Part 4 of 10 of some of my personal favorite avalanche avoidance techniques.
The late, great Doug Coombs was well known for skiing bold lines, but he also had a lesser known strategy for avalanche avoidance. One day when we were talking about steep skiing and the importance of easing into a new area, he said "I'm a nibbler. I like to nibble around the edges first to get a feel for things."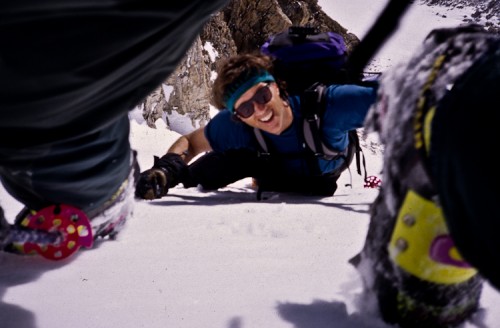 The idea with nibbling is to avoid center-punching the biggest line right off the bat and instead work your way up to them by skiing smaller, peripheral lines first. Choose lines that stick close to ridges and have lower avalanche consequences to help get a feel for the snow. In places like Alaska, skiing a diagonal line nibbling line first serves the dual purpose of both cutting sluff curtains and keeping you out of the major strike zone.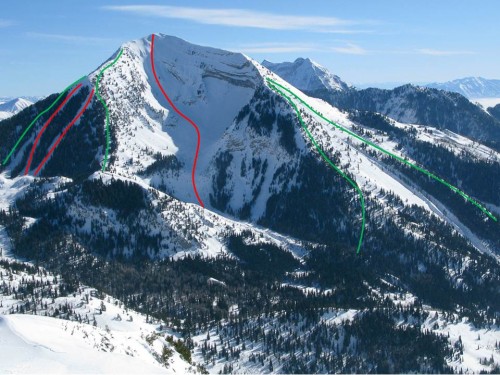 In the above photo, the green lines represent primary "nibble" options if you are thinking of eventually skiing some of the bigger lines, as shown in red.
________________________________
Help support StraightChuter.com and nibble the edges with a pair of K2 Coomback Skis from Backcountry.com. Click on the photo below…

Category: 07 Avalanche Avoidance