I triggered avalanches five out of five of my first backcountry trips to Colorado. One of the more insulting ones involved having a car-sized pocket of crusty snow pull out and dump me into the surrounding rocks. The mountainscape was more rocks than snow at the time and it didn't even seem conceivable that snow could avalanche, but it did.
These traumatic experiences gave me an appreciation for Lou Dawson's feat of skiing all 54 of Colorado's 14'ers in such a notoriously treacherous snowpack. Coming from the intermountain snowpack of the Wasatch, I mentioned to Lou that at times he must have had to wait weeks, or even months for conditions to stabilize, to which he replied "Oh yeah, sometimes it lasts all season and you can't ski anything big."
This idea of persistent instabilities was a revelation to me as we seldom get that in the Wasatch, and in areas with maritime snowpacks (Pacific Northwest, California, Patagonia, etc.), locals often get away with invoking the "24 Hour Rule" – wait 24 hours after the storm and it is good to go.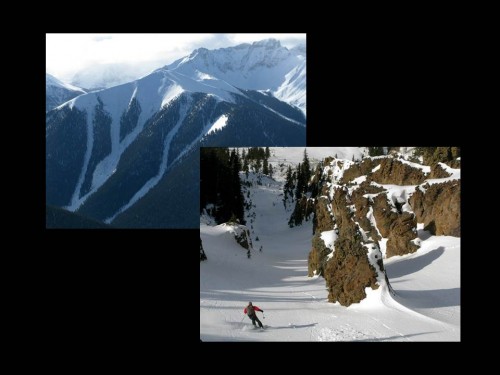 Persistent instabilities are akin to building a skyscraper on a sand foundation. Just because it hasn't fallen over yet doesn't mean that it is therefore stable, and until something drastic happens (gushing rain, prolonged heat) there is no reason for it to miraculously heal. The moral of the story is to be extra careful when traveling to new snow climates and that deep instabilities deserve deep respect, even if it means waiting an entire year.
________________________________
Help support StraightChuter.com and watch the years tick by with a Suunto Core Altimeter Watch from Backcountry.com. Click on the photo below…

Category: 07 Avalanche Avoidance