It's been four years since I partook in the inaugural 24 Hours of Sunlight race in 2005, which is just long enough to forget the painful memories and do it again.  Through bad luck, I had a schedule change  that fell through this weekend (I was going to give the dog a bath) which meant I had no excuse not to go, especially as Polly was going back for the forth year in a row.  To add to the guilt, Rick Angell from Park City was also going, then Lou and Lisa Dawson signed up to help support the show, and at the last second, Courtney Phillips decided to come along as well.  Suddenly, it's a full-fledged party of pain.
One of the cool aspects of the 2006 race was being there when Greg Hill and Jimmy Faust broke 50,000′ vertical feet in a day.  I had no idea what I was capable of and as such didn't strategize or pace myself very well until the end, at which point it was too late.  A fun (?) thing about this race is that it is 100% about the up – there is no trail breaking, safety equipment or anything else to worry about aside from putting in another lap. 
Lou will be posting updates throughout the weekend on WildSnow.com and the race can also be followed in real time at 24 Hours of Sunlight.
________________________________
Help support StraightChuter.com and track every inch of your vertical with a Suunto Observer Stainless Steel Altimeter Watch from Backcountry.com. Click on the photo below…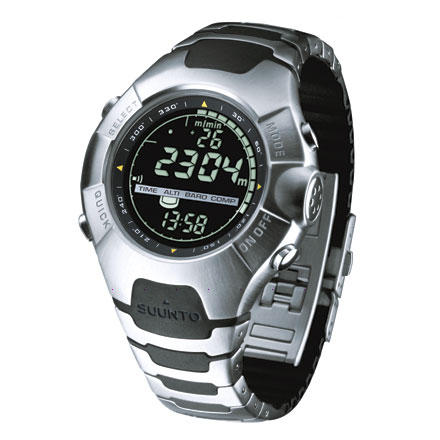 Category: Racing