There's still no snow on the ground and the temps are downright balmy, but it is never too soon to assemble a ski set up for the upcoming season.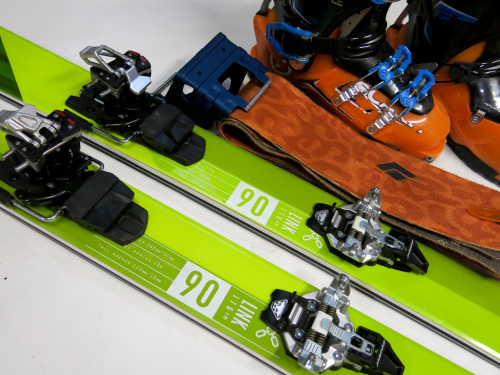 The ski crampons are just for Antarctica, but the rest is my standard issue touring gear.
Skis
All around skis: Black Diamond Link 90's in a 176cm.  These are 90mm underfoot and have a wood core which is nice for variable conditions and are perhaps a bit more durable. This is a good ski to take out when you are expecting to ski all sorts of different aspects and different types of snow.
Long Powder/Corn Tours:  BD Carbon Aspect.  Same dimensions as the Link 90, but in a lightweight carbon version.  The reduced weight is appreciable on a long tour and the carbon does well in consistent conditions like powder or corn.
Special Phat Pow Ski:  BD Carbon Megawatts in a 178cm.  If you can't beat'em, shred'em.  One of the hidden benefits of a ski like this is that it stays on top of low angle powder much better than a skinnier ski, which means you can glide away through the meadows instead of walking.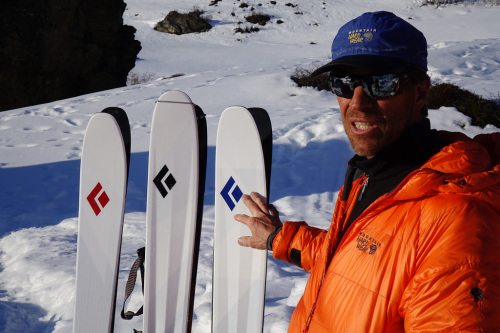 I used the Carbon Aspects (red/left) for most of last year and the Carbon Megawatts (blue/right) on special powder occasions.  I haven't skied on the Converts (middle) but people seem to love them.
Contrary to popular rumors, Black Diamond will still have a full offering of skis this year, although they are changing the name and marketing strategy around.  There will be three "silos" – the touring skis, which are called the Link XX depending on the size underfoot (like a Link 90), the Carbon series (Aspect, Convert & Megawatt) and the sidecountry series, which I think is being called the Switch XX, again depending on the width underfoot. Although I kind of miss suggestive names like Roaring Tiger for skis, nowadays the first thing someone asks about a ski is "How wide is it?"  so the new naming convention makes sense.
For bindings, I'm getting with the times and upgrading to the Dynafit Radical after spending 12+ years on variations on the Dynafit TLT/Vertical/Comfort.  I'm totally used to spinning my heels to chance modes, so it hardly bothers me, but the Radicals look like they are well dialed in and worth trying.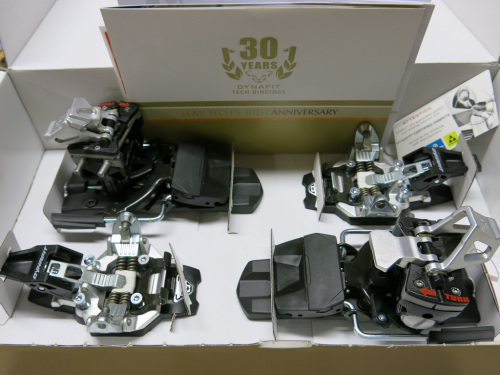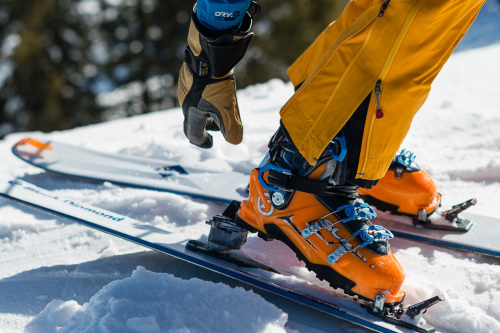 For boots I'm using SCARPA Maestrale's and SCARPA F1 Evo's.  The Maestrale's are an excellent all around touring boot and the F1 Evo's are more for long, extended tours where weight and ankle rotation is important.  One item of note is that the F1 Evo has quite a bit different shell length than the same foot size of the Maestrale, so you have to be careful to mount bindings accordingly, otherwise you can't swap boots without a remount.
For skins, I'm still a fan of the Ascension Nylon STS, mainly because they are so durable and climb like a mofo.  The Mixed are probably a close runner up, but don't climb nearly as well in dry Utah snow.  Mohair has undeniably better glide, especially in warm/damp snow, but the nap is too fine for steep climbing.
________________________________
Help support StraightChuter.com and flip out with a pair of Dynafit TLT Radical ST Bindings from Backcountry.com. Click on the photo below.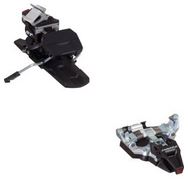 Category: Gear Reviews