I thought the skiing was pretty good for October 8th, but my skis disagree and still aren't on speaking terms.
I had low expectations for the actual skiing and wasn't disappointed.  The base is about 12-18″ and the best bet would probably be a mellow cut run at the resorts before they close for the season (or open, depending on your POV).
I'm going to have to buy my beloved Chugs (Chugoris) a bouquet of P-Tex and a trip through a base grinder.  I'm sorry, I'm sorry… I'm sorry.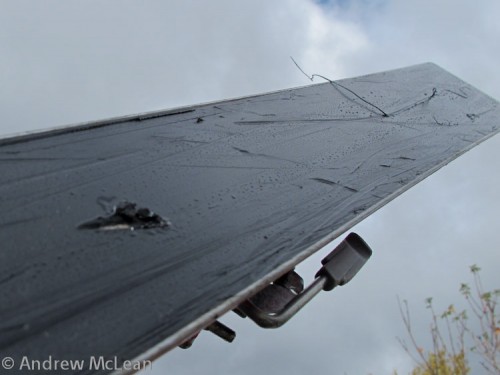 ———-
Help support StraightChuter.com and get the best deals on the best gear at BackCountry.com

Category: current conditions