If you have an old helmet, a Point & Shoot Digital camera and about $2.00, you have all the fixin's for a dirt-bag helmet cam.  More often than not, I'll shoot POV footage just by holding my G9 camera in my hand and skiing with it, but at times, two hands come in handy for skiing and with this design, it is a simple matter to bolt your camera to your helmet.
First off, you need to find a 1/4-20 NC Allen Bolt and a plastic thumb knob at a hardware store.  This is the bulk of your expenses.  The length will depend on your helmet thickness, but I think the one I used was about 1.25″ long.
The purpose of a slot instead of a single hole is that it allows you to slide the camera fore and aft, which means you can focus it on your hands or match your field of vision looking outward.  I turn all those annoying little chirps and beeps on within my camera so that I get an audio confirmation when the camera is turned on (bliing!) or when the shutter is tripped (kerchick).  It's not nearly as good as a full-on VIO POV rig, but then again, it costs about two bucks.
 Here's a 90 second kiting video shot with the DB Helmet Cam: 
The rig in all of its glory: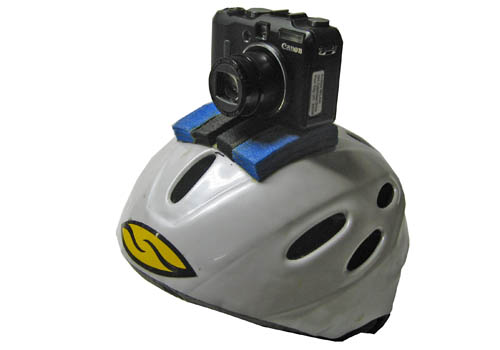 ________________________________
Help support StraightChuter.com and get a new Black Diamond Tracer Helmet from Backcountry.com. Click on the photo below…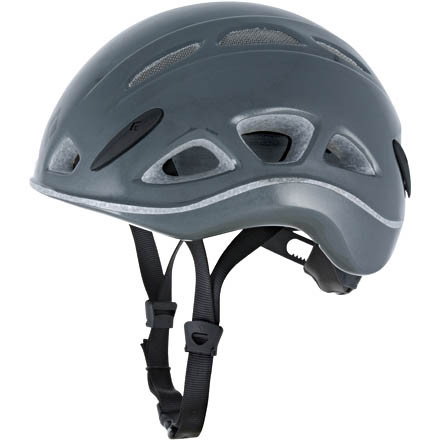 Category: Projects