Whessh!  Today had some tough skiing, skinning and avalanche conditions.  With low temps, high winds, limited visibility and high avalanche danger everywhere, we stuck to safe ridgelines and low angle terrain.
As we were skinning along this gentle ridgeline, a crack shot out from under my feet as I took this photo, went about 50′ behind me and then roughly 50′ past Polly (second person in the photo).
We felt plenty of collapsing "whoomphs" on all aspects and angles.  Whomphing and shooting cracks are the avalanche equivalent of a snarling dog with his ears pulled back – getting bitten is immanent and it is best to give it wide berth.
________________________________
Help support StraightChuter.com and stay safe with a Pieps DSP Transciever from Backcountry.com! Click on the photo below…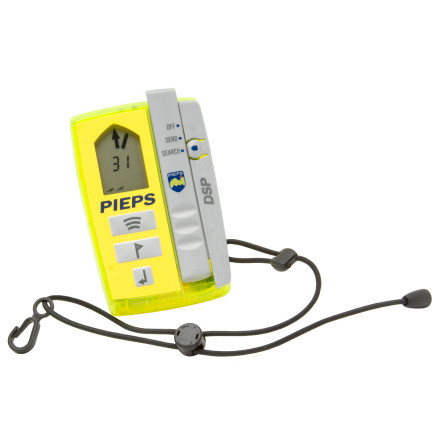 Category: current conditions