One of the more frustrating booting scenarios is when you encounter crusts which are almost supportable… but not quite.  Since I weigh in at about 165lbs with all of my ski gear, I think refer to these crusts by the amount of weight they will support. One-hundred and fifty pound crust is my nemesis as it is just enough to allow me to commit to a step and push up on it before it collapses and I sink in to my groin.  Hateful.  I've been out on many occasions where I've been able to boot up something, but my heavier partners are wallowing in misery behind me as they punch through every step.  This is usually only funny when it is happening to someone else.
The cure for crust is the Alpine Crawl, which is preformed just like you might imagine, by crawling up a slope on your hands and knees.  There is some booting involved, but the idea is to spread your weight out over your hands and shins so you get a little bit of extra flotation.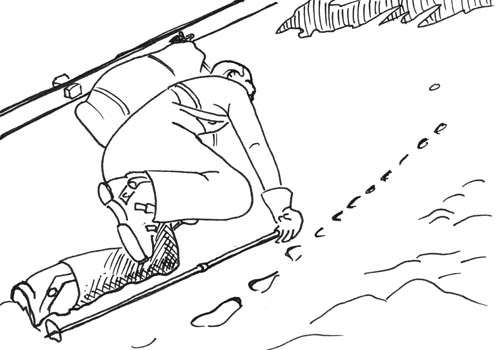 You can motor right along with an Alpine Crawl, but it gets tiring.  Fortunately, that perfectly awful zone never seems to last too long – it either tightens up and become supportable 200lb crust, or softens up to the point where it might be easier to switch back to skins. In the meantime, get on your knees and crawl.
The disheartening thing about brutal booting is that it usually means the skiing is going to be pretty jacked as well, but not always…
Just keep thinking light thoughts on each turn.  ;)
________________________________
Help support StraightChuter.com and stay dry and stink-free in the crust with an I/O Bio Merino Contact Crib Shirt from Backcountry.com. Click on the photo below…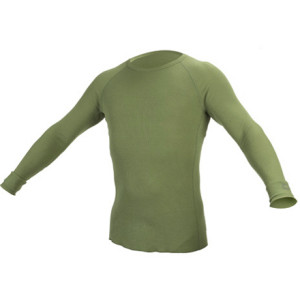 Category: 05 Uphill