The Hans Fund Youth Ski Mountaineering Course is looking for a few good 14-18 year-olds to round out registration in its 2012 Teton ski camp.  The camp focuses on ski mountaineering and takes place from June 14-18 in Jackson Hole, Wyoming. It is taught in conjunction with Exum Mountain Guides and includes instruction from Grand Teton skiing veterans such as Hans Johnstone, Brendan O'Neil and Nat Patridge to name just a few.  The camp is largely subsidized with a grant from the Hans Saari Memorial Fund, and if accepted, ten students will get 5 days of guided ski mountaineering and winter camping experience for only $250. Considering my first ski mountaineering trips cost me about $700 in broken gear and included many near death experiences (no charge), this is an excellent way to introduce kids to the mountains.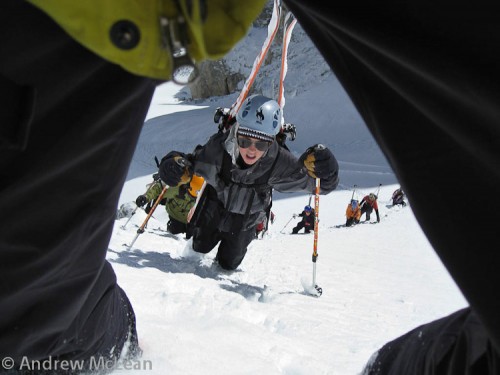 I was involved with the Kids Camp in 2008 and thought it was fantastic, as well as excellent tribute to the spirit of Hans Saari. Just by nature of taking place in the Tetons, the camp is a very legitimate and intense outing with many lifetimes of experience packed into five days. No backcountry skills are needed, but applicants should be strong skiers to get the most out of it as they will be skiing all sorts of terrain in a variety of conditions, as well as packing all of their gear in and out of the mountains.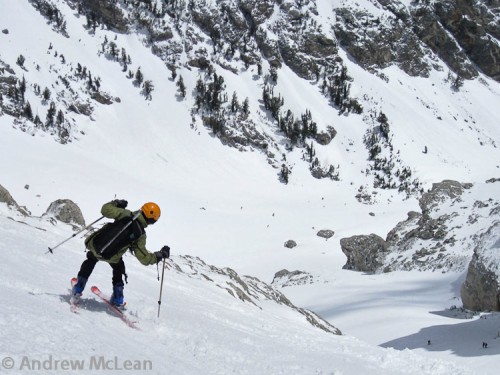 The application process involves filling out a questionnaire, converting it to a pdf and emailing it in on or before May 15th. More information on the camp can be found by clicking here for a pdf cover letter, or by visiting the Hans Fund website.  A photo gallery from the 2008 camp can be found here.
________________________________
Help support StraightChuter.com and put in the booter with a pair of Black Diamond Neve Strap Crampons with ABS from Backcountry.com. Click on the photo below…

Category: Announcements